CONGRATULATIONS TO COMPTROLLER C. E AYO, ESQ.
The Management and Staff of GREENDOREEN MEDIA SERVICES, Publishers of the Prestige Blended Magazine, hereby congratulate Comptroller Caroline .E Ayo,Esq , on her promotion to Controller of Customs .It is indeed a well deserved elevation of a highly detrabalised officer, whose watchwords are diligence and professionalism.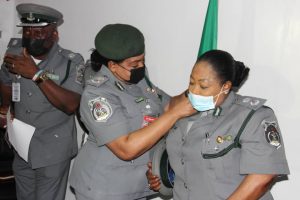 Compt. C.E. Ayo, Esq., has over the years distinguished herself as a Patriot and a seasoned public Officer. Her uncompromising principle of total compliance with trade rules, without doubts, set her against myriad of non compliant freight agents who see her as a clog in their wheel of progress. The Controller's achievements at TinCan Command while in Terminal B1(Five Star), and in TICT, where she is yet to hand over to another Deputy Controller at the vehicle seat following her elevation, are highly commendable. The Seasoned Public Officer made sure she plugged revenue leakages as she strongly took a stance against unwholesome drugs and other unauthorized items finding their ways into Nigerian Market.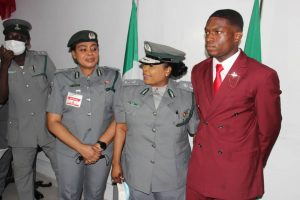 Recently, she stopped some bullet proof vehicles that were shipped to Nigeria without official end- user permit and other seizures numerous to mention, recorded in her name.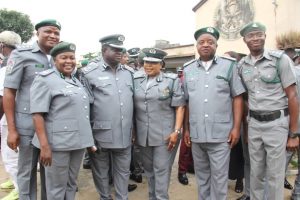 Frankly speaking, looking at your immense contribution to Nigeria Customs and service to country, we had expected your elevation to a higher rank before now; and that is why it didn't come as a surprise to us, it is indeed a promotion well deserved.
We pray the good Lord to grant you the required wisdom to carry out the responsibilities and tackle the challenges your new status will throw at you.
Congratulations from all of us at GREENDOREEN MEDIA SERVICES.
SIGNED:
Mcanthony Onuoha
MD/CEO