VALUE CUT : APFFLON DEMANDS PUNISHMENT FOR ERRING OFFICERS
By Mcanthony Onuoha
In a speedy reaction to the alarm raised by the Nigeria Customs Service over serial infractions in duty payment on fairly used vehicles (Tokumbo), Africa Association of Professional Freight Forwarders and Logistics of Nigeria-APFFLON has demanded punishment for erring officers.
In a sighted memo with reference number: NCS/T&T/SYSAUD/S.5 Vol.1 issued by the office of the Assistant Comptroller General of Customs, Tariff and Trade, ACG Musa MBA, through DC S/A, dated 17th July, 2023, it was discovered that some of the freight forwarders were shortchanging the Federal Government .
COMPTROLLER GENERAL OF CUSTOMS, ADEWALE  BASHIR ADENIYI
According to Customs, " A new trend of infraction has been discovered where the value approved on the assessment slip for the extended procedure code 846 is not completely utilized".
The memo further instructed the CAC to take immediate action to stop the infraction and also liaise with the DC Revenue, DC Valuation and DC Post Clearance Audit (PCA) to ensure recovery of lost revenue. The list of some C numbers with such infractions was attached to the memo, stating that other C numbers would be forwarded in due course as the profiling, it assured, was a continuous process.
Reacting to the memo, APFFLON, through its National President, Otunba Frank Ogunojemite, advised those who were involved in the "value cut" on extended procedure code 846 to make up the differences but berated the officers who compromised their office by collecting money from clearing agents to release the vehicles.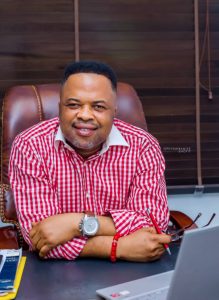 OTUNBA FRANK OGUNOJEMITE, NATIONAL PRESIDENT OF APFFLON
According to Ogunojemite, " there is no how a freight forwarder would shortchange the Government without working in cahoot with a releasing officer especially in this era of automation, it's impossible !"
" Therefore, freight forwarders and their importers are not supposed to bear the brunt alone, the Releasing Officers  involved in the transgression should also have a taste of the soured pudding, it takes two to tango. In this case it will be quite unfair to punish Peter and spare Paul from a crime both of them committed."
" If the management of the Nigeria Customs Service want to be fair, just and professional as well, every officer who aided or connived with freight forwarders to shortchange the Federal Government must be prosecuted and if found guilty as charged, should go to jail or refund the money he received with a heavy fine. Such officers should not be spared. That would serve as a deterrent to others who aid and abate financial crimes while in public office."
" Corrupt public officers should not be treated with kid gloves if at all the fight against corruption is to be taken seriously. A lot of public and political appointees have enriched themselves by shortchanging well meaning Nigerians, we can not continue to see occupation of public offices as opportunity to loot and abuse the entire system. Corrupt officers should be prosecuted and if found guilty, sent to jail. Most of these shady deals that are carried out in public and political offices on daily basis under our watchful eyes can not happen in saner climes. Countries where systems work do not celebrate corrupt people, they prosecute them, if found guilty, they are either sent to jail or get capital punishment."
"The Federal Government should understand that there are crises, people are going through hell, morals are very low, the freight forwarding subsector is completely down, importers and freight forwarders are being demoralized by trade policies that are emasculating their businesses, and not only that, it is biting very hard on end users. People can no longer clear their consignments from the ports as duty rates have gone astronomically high. The high inflation rate is putting people out of business".
" We are calling on the Federal Government to carry out a downward review of duty rates to save businesses, people are losing their livelihoods, importers can no longer import while freight forwarders are languishing in penury due to lack of jobs, the level of hardship is unimaginable. The Nigeria Customs and the supervising ministry, which is the Ministry of Finance, should as a matter of urgency, carry out a downward review of import duty rates". Ogunojemite stated.