ANCB CONGRATULATES NWOKEOJI ON HIS EMERGENCE AS NATIONAL PRESIDENT OF ANLCA
By Mcanthony Onuoha
Association of Nigeria Customs Brokers- ANCB has congratulated Mr. Emenike Nwokeoji, on his election as National President of Association of Nigerian Licensed Customs Agents.
ANCB in the congratulatory message signed and made available to The Prestige Blended Magazine by its National President, Dr. Basil Chudi Nwolisa, expressed delight over the emergence of Nwokeoji and Prince Segun Odutan as President and Vice President of ANLCA respectively. Nwolisa who described Nwokeoji's victory as the dawn of a new era in ANLCA, urged members of the association to give him maximum support. He said that Nwokeoji being a perfect gentleman would neither renege on his promises nor betray the trust and confidence reposed in him by those who gave him the mandate.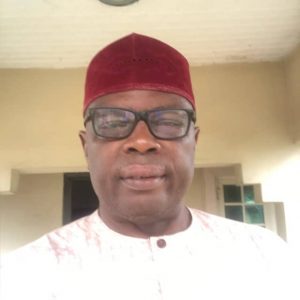 DR BASIL CHUDI NWOLISA , NATIONAL PRESIDENT, ASSOCIATION OF NIGERIA CUSTOMS BROKERS- ANCB
Dr. Nwolisa in the message, called for unity of purpose and an end to divergent opinions and objectives aimed at frustrating the new administration.
In the message, the ANCB President pledged support for the new leadership expressing confidence in their administrative abilities. He urged sister associations to partner with Nwokeoji in addressing myriads of challenges confronting maritime practitioners so as to improve the welfare and livelihoods of members.
Meanwhile, Association of Nigeria Customs Brokers-ANCB has also congratulated the new Area Comptroller of Tincan Island Command, Controller Dera Nnadi, that of Apapa Premier Port, Controller Jide Jaiyeoba and Controller Bomodi who now heads Seme Command. The three Controllers were redeployed amongst other officers and men in a major reshufflement carried out by the Acting Comptroller General of Customs, Adewale Bashir Adeniyi, MFR, recently.
In the message, Dr. Nwolisa said that the redeployment of Nnadi and Jaiyeoba to the two major ports was a wise administrative decision, describing the duo as highly disciplined and intelligent officers.
Dr. Nwolisa urged Customs Brokers and Freight Forwarders to come together and speak with one voice irrespective of group. He pointed out that by so doing, some of the challenges and unnecessary harassments and humiliations they face daily would be addressed, he as well, called for very strong synergy and cooporation among maritime associations.