APFFLON COMMENDS ADENIYI OVER RESHUFFLEMENT, CONGRATULATES NNADI, JAIYEOBA, OTHERS.
By Mcanthony Onuoha
Africa Association of Professional Freight Forwarders and Logistics of Nigeria-APFFLON has commended the Acting Comptroller General of Customs, Adewale Bashir Adeniyi, MFR, for carrying out major reshufflement within the service.
COMPTROLLER GENERAL OF CUSTOMS, ADEWALE BASHIR ADENIYI, MFR
The National Public Relations Officer of the Nigeria Customs, Abdullahi Maiwada, in a statement made available to the media, disclosed that the Customs Area Controller of Apapa, Tin-Can Island Port, Seme, KLT and others have all been redeployed and new appointments made.
According to the statement, "following the statutory retirement of some management members of Nigeria Customs, the Acting Comptroller General, Bashir Adewale Adeniyi MFR, has approved key appointments and redeployment within the service to ensure operational efficiency.
"Consequently, Comptrollers Florence Nanu Ogar-Modey and Queen Ogbudu have been appointed Acting Assistant Comptroller Generals Training and Doctrine Command (TRADOC) and Zonal Coordinator Zone B, respectively.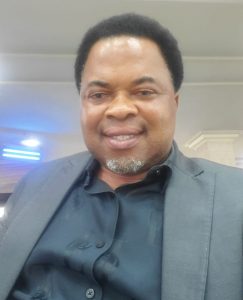 OTUNBA FRANK OGUNOJEMITE , NATIONAL PRESIDENT OF APFFLON
"Some of the Comptrollers redeployed to various Customs formations include Compt. Jaiyeoba Jide, from Oyo/Osun Area Command to Apapa Area Command, Compt. Dera Nnadi from Seme to Tin-Can Island Port, Compt. Timi Bomodi from KLT to Seme, Compt. Ahmed Abe from PCA Zone 'C' to Kaduna Area Command and Compt. Babandede Mohammad from Lilypond Export Command to Lagos Free Trade Zone Command.
"Others are Compt. Dauda Ibrahim Chana from Investigation Headquarters to Kano/Jigawa Area Command, Compt. Martina Tilleygyado from Non-Intrusive Inspection to KLT Area Command, Compt. Oloyode Adekunle from Tin-Can Island Port to Import&Export Headquarters while Compt. Zanna Chiroma will be leaving Import & Export for PCA Zone 'C, among many others.
In his reaction, the National President of APFFLON, Otunba Frank Ogunojemite, commended the CGC for taking a wise administrative decision, he expressed delight over the choice of Controllers Dera Nnadi and Jide Jaiyeoba who were redeployed to Tincan Island Command and Apapa Premier Port respectively, describing them as competent and highly cerebral officers.
Ogunojemite in a congratulate message he personally signed and made available to the media, said that the redeployment of the two controllers to head the major ports was an attestation to their commitment and dedication to the service, he described Controller Dera Nnadi as a thorough bred officer who has added much value to the service rising through the ranks. Ogunojemite also congratulated Controller Bomodi who is now in charge of Seme Command, describing him as a seasoned professional.
The National President of APFFLON felicitated all the Comptrollers redeployed to various Customs formations as well as those appointed to head different zones and units.
However, Ogunojemite in the message specially commended Compt. Oloyede Adekunle for his brilliant performance as CAC, Tincan Port Command. He described Oloyede as a pragmatic and cerebral, saying that his administrative ingenuity and dedication to the service were glaring to everyone. He went ahead and wished him well as he takes up his next assignment.
While urging the new Tincan Controller to build on Compt. Oloyede's legacies, Otunba Ogunojemite also appealed to the redeployed Controllers to establish symbiotic relationships with industry stakeholders and also involve in sensitization and training of freight forwarders in the area of compliance with trade rules.
According to Ogunojemite, "there is need for enabling business environment, and l believe that the new Controllers, with their quality experience in public relations, would carry relevant stakeholders along, we expect symbiotic relationships between Customs and freight forwarders in these Commands. I urge them to involve in sensitization of freight forwarders on compliance with trade rules."