NAVY INTERCEPTS 200 BAGS OF CANNABIS VALUED AT N29 BILLION
In an effort to combat criminal activity at sea, the Nigerian Navy in Lagos has on Tuesday said it successfully intercepted a prohibited substance called cannabis.
The interception was made possible through the utilization of Falcon Eye, a state-of-the-art maritime awareness domain facility technology.
Commodore Kolawale Oguntuga, the commander of Nigerian Navy Ship (NNS) BEECROFT, disclosed this information during a press conference held in Apapa. He stated that the interception took place in the early hours of July 3 near Ibeju Lekki.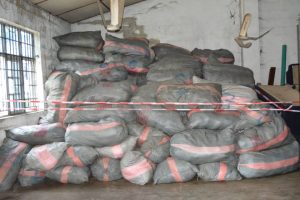 "On this day the falcon eye was able to detect the activity of criminals transferring bags of canabis from boats to land.
"As soon as we realized it, patrol teams both on water and land swiftly swung into action to ensure that the criminals did not escape.
"On sighting our men, they fled and we were able to confiscate the consignment and we recovered over 200 bags. Each bags weighs about 50kg so we are talking about 10,000 kg of these drugs.
"We are going to make sure due process is done by handing over the illegal substance to the appropriate agency.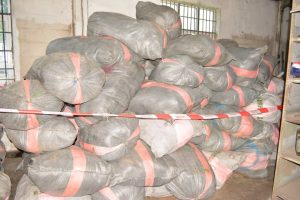 "We will also ensure that it is handled appropriately with the standard procedure," he said.
The commander, however, warned the perpetrators to desist or face the wrath of the law.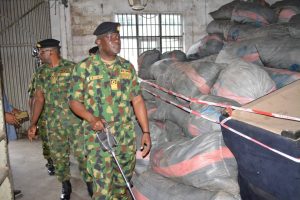 "The Nigerian Navy under the leadership of the Chief of Naval Staff, Rear Admiral Emmanuel Ogalla, is poised and resolute to ensure that these criminals are punished.
He expressed his gratitude to the Chief of Naval Staff, acknowledging the unwavering support provided in the pursuit of a crime-free nation.