SOCIETY EYE SUPPORT INITIATIVE, NDLEA, TAKE ANTI DRUG CAMPAIGN TO TINCAN PORT
BY MCANTHONY ONUOHA
The passion to rid the Nation of hard drugs and crimes midwifed a non-governmental organization, which was officially incorporated in 2007.
GEN.BUBA MARWA,RTD., DG, NDLEA.
Today, SOCIETY EYE SUPPORT INITIATIVE has gained accreditation from relevant agencies of the Government, having been endorsed and adopted by National Drug Law Enforcement Agency, and embraced by quite a good number of Civil Society Organizations, including educational institutions.
SOCIETY EYE SUPPORT INITIATIVE is a patriotic organization whose mission is to assist the government through series of its programmes, to achieve good governance in various sectors of the economy for the benefits of Nigeria and Nigerians as well as foreign Nationals. The NGO is also poised to creating awareness targeted at stimulating the consciousness of the people with the understanding that everyone, whether Nigerian or non- Nigerian, has the duty to contribute positively towards the growth of Nigeria as long as he/she is on Nigerian soil. It is indeed a noble initiative that should be embraced in every country of the world. This means that it is the business of every nationality resident in a country to make the country inhabitable, thereby justifying the reason of his being there.
HON. CHINEDUM JAMES- OGOKE, NATIONAL COORDINATOR, SOCIETY EYE SUPPORT INITIATIVE
As the name and logo implies, SOCIETY EYE SUPPORT INITIATIVE also serves as a voluntary voice and eye of the society, assisting agencies of the government in changing the perception, mindset and attitudes about life and relationships with one another irrespective of background, religion or nationality through its various mechanisms of awareness creation and knowledge impartation.
It is the understanding of this NGO that there is no problem without remedy. It is all about knowing what is worth knowing and doing what is worth doing at the right time and in the right way.
SOCIETY EYE SUPPORT INITIATIVE is for the good of everyone who desires to live in a drug and crime free society. It is a bold and patriotic initiative that deserves the support and partnership of every nationality towards sustaining its enlightenment and reorientation programmes.
Before now, SOCIETY EYE SUPPORT INITIATIVE, had embarked on sensitization programmes across the country, harping on the need to rid the society of hard drugs which is generally believed to be a major crime instigator.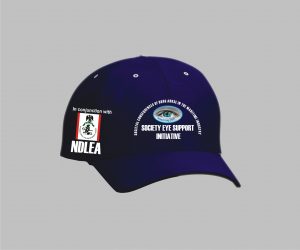 The organization is proudly partnering with Government ministries and departments to rid the country of unwholesome drugs and also to expose crimes.
On the 24th of June, 2021, Society Eye Support Initiative, in conjunction with National Drug Law Enforcement Agency, NDLEA, will hold a SENSITIZATION PROGRAMME on TinCan Island, Apapa. The aim is to create awareness on the hazardous effects of hard drugs and drug related crimes on the society. It may interest you to know that hard and illicit drugs have been grossly abused by those within the maritime communities, many have taken to crimes as many more are getting addicted and losing their minds on daily basis. Society Eye Support Initiative in synergy with NDLEA and other patriotic partners, will be addressing maritime practitioners and ports users on the need to live a drug free life as well as getting them to know myriads of reasons why taking to crimes should never be considered as an option.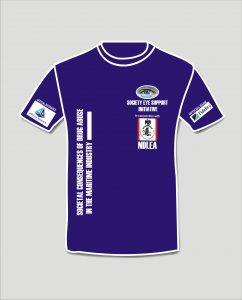 You are hereby invited to be part of the epoch making event come 24th of June, 2021, on TinCan Island Port, Apapa, Lagos. Time of the event shall be made public in due course.
For further information and partnership, Email societyeye017@gmail.com or call 08162405119 or 08087016488. You can also visit its corporate office at Daplay plaza, km 4, Lasu- Isheri Road,
Beside Gheegee Filling Station, 1st Gate B/Stop Iba, Lagos, Nigeria.