APFFLON , STRONGLY IN THE VANGUARD OF PORTS INDUSTRY'S ADVANCEMENT
By Mcanthony Onuoha
The ports Industry as one of the cash cows of the government and the greatest employer of labour is no doubt indespensible in the economic sector.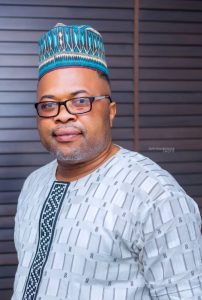 OTUNBA FRANK OGUNOJEMITE, NATIONAL PRESIDENT OF APFFLON
A critical focus on the Industry would really keep one attuned to the level of politics being played by few practitioners who come  under different umbrellas to either selfishly chart a course for their members or genuinely serve as advocacy groups for the advancement of the ports Industry as well as the progress of the generality of Freight Forwarders.
Africa Association of Professional Freight Forwarders of Nigeria (APFFLON), though a young association, has not in any of its activities reneged on the open pledge it made to Freight Forwarders, to sacrificially serve as their shield and to also partner with the government in the advancement of the Ports Industry.
Amazingly, the group led by a seasoned professional and organizational genius ; skilled Administrator and astute businessman, Otunba Frank Ogunojemite, has passionately and diligently been in the business of Advocacy , calling agencies of the government to order and making series of cases for Freight Forwarders without recourse to the huge financial burdens these undertakings pose to the young association.
However, APFFLON has all these while taken some unprecedented drastic measures to forestall some unfair treatments meted out to Freight Forwarders by agencies of the government, the group has also via diplomatic approach been fostering peace among stakeholders, using the media as a varitable tool.
In the words of Fidel Castro of Cuba, " when men carry the same ideas in their minds nothing separates them, neither the prison walls nor the sods of cemetery, for a single conscience, a single principle,and a single spirit will guide and sustain them all".
APFFLON, as an association, has always showcased uniqueness by eschewing rascality in their approach to professional issues, and that goes a long way to unveil the quality of its membership.
Besides, APFFLON as an assemblage of seasoned professionals from different ethnicities, qualifications, and schools of thought, has in all honesty stepped into public advocacy, consistently pointing,the government and its agencies as well as groups in the right direction, especially on issues bordering on infractions or circumvention of rules and regulations, imposition, high-handedness, unprofessionalism and undue oppression within and without the Ports Industry.
Nevertheless, the membership of APFFLON have always made positive appraisals on the leadership, as they proudly extol the selflessness, vision and objectivity of the association's National President and his executive.
Notwithstanding the achievements of the association in a very short while, the future of Freight Forwarders is indeed so bleak considering the mass exodus of importers from import business due to policy summersault, high exchange rates, indiscriminate seizures and mindless extortion, bad states of road infrastructure, high cost of transportation and undue oppression by government agencies and security personnel.
And even as people keep losing their means of livelihood because of the Covid-19 pandemic,a large number of Freight Forwarders are also affected, some of them head to the ports every day not because they have something doing but necessitated by their search for daily bread. And sadly, these men and women belong to one association or the other, that watch as they keep depreciating day after day due to hunger and insolvency as none had thought to put in place any welfare policy for these members who are being emasculated by very harsh economic policies. This lack of vision is not attributed to APFFLON, the association had before now distinguished itself by putting in place a welfare policy for its members, while always boosting their capacity through seminars and workshops.
However, APPFLON as an Advocacy group is in no doubt very much aware of the fact that it has enormous tasks ahead of it, and the perception ot that fact will surely keep it on its toes because of the confidence and trust its membership and the entire ports Industry repose on it, it can not afford to fail because to whom much is given,much is expected .