PERSONALITY:
FWDR. AZEEZ ABAYOMI MUSTAPHA, MD/CEO, AZ DE WORLD CARGO LOGISTICS LTD.
Once you encounter a core professional in any field, there is this aura of confidence around him that makes you forgo further search for a better handler and settle for his choice.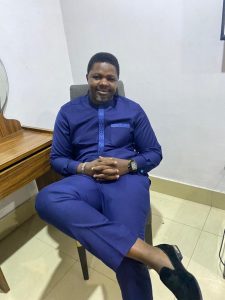 Azeez Abayomi Mustapha, RFFI, FIMS, is a seasoned freight forwarder and Logistics Provider. His venture into Aviation/Maritime industry in the year 2000 was never a mistake but a commendable decision.Because of his clarity of vision, hard work, resilience and amazing level of humility laced with an insatiable appetite for knowledge, he is today the darling of a good number of Multi- National Companies who form the bulk of his highly esteemed clients.
The cerebral MD/CEO of AZ DE WORLD CARGO LOGISTICS LTD, a company he founded and registered on the 13th day of September, 2010, after a decade of very committed apprenticeship and enrollment in relevant professional courses, brilliantly diversified into Ocean- freight, Air- freight, DDU, DDP and EXW, Door to Door Delivery, Project Handling, Break Bulk, Customs Clearance, International freight forwarding, Government Agency Relations, Import and Export Documentations and International Trade Consultancy.
With a staff strength of 10 directly in his employ, and over 20 auxiliary staff in charge of field operations, the company has continued to grow in leaps and bounds leveraging Information Technology(IT) and capacity building programmes available on professional platforms.
With a robust number of clients from the Food industry to Solar industry, Automobile, IT Telecom, Electrical/Electronics, Power Sector, Pharmaceuticals, Transportation industry, Offshore Support , Project cargo and special transportation as well patronage by State governments and individuals importers, the company has continued to professionally offer a comprehensive range of freight forwarding and logistics services.
On what inspired his foray into the Aviation/Maritime industry, Fwdr. Azeez Abayomi Mustapha says, " l ventured into freight forwarding having realized the endless demands for professional services, especially logistics, paired with the ever available opportunity to build capacity and grow professional knowledge, l had looked forward to making an impact in the industry and l appreciate God Almighty for where l am today.
OFFICE ADDRESS/EMAIL:
APAPA OFFICE: Apapa shopping mall, Annex APIL 6, 71,Payne Crescent, Apapa.
IKEJA OFFICE: 29, Atinuke Olabanji Street, Off Awolowo way, Ikeja, Lagos.
EMAIL: info@azdeworldlogistics.com, support@adeworldlogistics.com
(www.azdeworldlogistics.com)
ADISE FOR YOUNG ENTREPRENEURS
As you know, l am a young freight forwarders too, but my advice to my fellow youths is that the freight forwarding market is in constant growth, and because of that, companies always have to find new ways to stand out from other competitors. In such a big market, continuous improvement and innovation are essential not only in facilitation of private business growth but in advancing the freight forwarding subsector as well.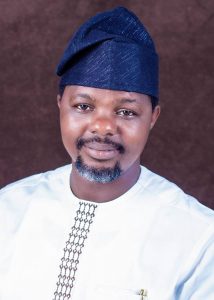 HOBBY:
I love reading a lot and l do a lot of research to improve my professional knowledge and skills.
FAVOURITE FOOD:
I don't have favourite food but l love good food especially African delicacies.
FAVOURITE COLOUR:
I love looking good but l don't have a favorite colour.
FAVORITE ATTIRE:
I prefer native attire but due to the nature of my profession, l don't dress in native most of the times. My mode of dressing is always determined by the occasion.
FAVOURITE AUTOMOBILE COMPANY:
Honda and Mercedes Benz.
BEST MOMENT:
The day l became a father is recorded as my best moment ever; the birth of my first child.
RELAXATION:
I relax in the company of my family and l love listening to music especially the 80s.
Fwdr. Azeez Abayomi Mustapha is happily married to a beautiful wife and they are blessed with lovely children.