2023 ELECTION: PROFESSIONAL COLLEAGUES RALLY SUPPORT FOR HON. UDEZE OKECHUKWU
By Mcanthony Onuoha
Friends and professional colleagues on Thursday, the 22nd of September,2022, converged at Rockview Hotel Apapa, Lagos, to pledge support for Hon. Ernest Udeze Okechukwu Campaign Organization.
The Maritime Expert and Spokesman of Barge Operators Association of Nigeria (BOAN), clinched the All Progressives Congress (APC) ticket for Ideato North State Constituency in the party's primary election and will be contesting for a seat in Imo State House of Assembly Election in 2023.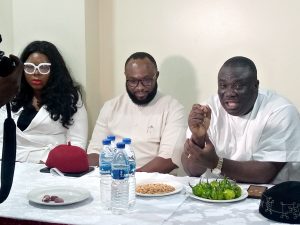 FRM LEFT TO RIGHT- MRS. EBERE UDEZE, HON. ERNEST UDEZE OKECHUKWU AND CHAIRMAN OF THE OCCASION AND PRESIDENT OF BOAN, HON. BUMI OLUMEKUN AT THE EVENT.
The event which was graced by friends and the entire executive of Barge Operators Association of Nigeria (BOAN), Maritime Practitioners and Business Associates of Hon. Udeze Ernest Okechukwu, was specially organized to rally support for his candidacy.
In his opening remarks, the President of BOAN, Hon. Bumi Olumekun described Hon. Udeze as a man with the Midas touch, adding that as a maritime expert, he has brought professionalism to bear not only in his private business but also in positively modifying barge operation. The BOAN President testified that having Hon.Udeze as an executive member of BOAN has added much value to the association. He urged the prospective lawmaker not to disappoint the association and his constituents if given the mandate to represent them in Imo State House of Assembly come 2023.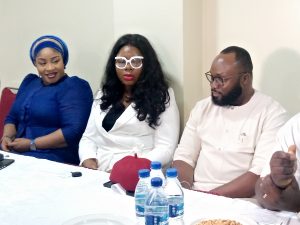 Hon. Ernest Udeze Okechukwu in his welcome address, pointed out that not having the right policies in place remained the bane of national progress, saying that he decided to start from State Assembly to prepare himself for higher legislative tasks having a passion to contribute his quota by sponsoring bills that will revitalize the Maritime industry which is his area of speciality in the nearest future. "In his word, "l clinched the ticket in the primaries to contest for a seat in Imo State House of Assembly to represent the good people of Ideato North State Constituency come 2023, and if l can make impact at state level, God's willing, l will replicate same at the federal level in the nearest future. Those close to me can attest to the fact that l have an excellent character, what l say is what l do. I am a man of integrity and courage, l have been honest in business and will replicate same in politics".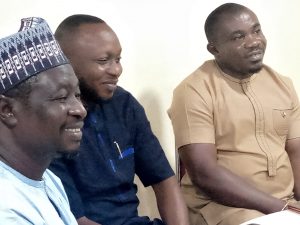 " And because l have a sound mind and very passionate about changing the narratives, l am making this assurance to everyone seated here today that l will never be found wanting as one representing his people, l will not betray your trusts and will not abuse your goodwill, l won't render your prayers on my behalf ineffectual either by my actions or inactions, l will not derail but will always be on the side of the downtrodden. I won't promise to build bridges over oceans or sky scrappers for every individual but will be committed to every pledge because l won't compromise my integrity. My sincere desire is to redefine representation and l promise not to disappoint my generation.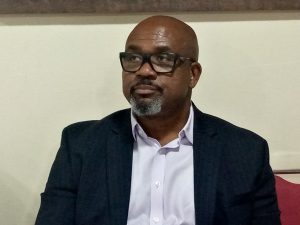 CHAIRMAN, UDEZE ERNEST OKECHUKWU CAMPAIGN ORGANIZATION, SIR CHINEDU IHEJI.
" Part of my campaign promises to my people is to bring back the lost glory of Ideato North which used to be the industrial hub of Imo State. Presently, there is no single industry in Ideato North because of wrong policies and leadership failure of successive administrations. Overtime, the core essence of governance which is provision of critical infrastructure and social amenities has been grossly neglected because our leaders are not making the right policies while those policies targeted at alleviating the sufferings of people are reluctantly and partially implemented. They refuse to create enabling business environments for people to invest and these are the things that informed my venturing into politics to begin a change of narrative by sponsoring people oriented bills.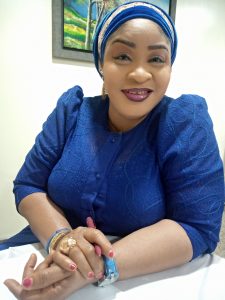 THE CHIEF ORGANIZER OF THE EVENT, CEO, BOMARAH FOUNDATION, HAJIA BOLA MUSE
" I will not fail to commend the incumbent Governor of Imo State, His Excellency, Sen. Hope Uzodinmma, who has been doing so well in the area of infrastructure development, the road construction from Owerri to Banana Junction, and from Banana Junction to Uga has been flagged off and once the road is completed, 50% of our problem would have been solved. The performing Governor has been very committed to his administration's 3R mantra of Reconstruction, Rehabilitation and Recovery." Udeze stated.
Meanwhile, monetary donations were made by his business associates to support his campaign.
HON. UDEZE ERNEST OKECHUKWU
The Chairman, Udeze Ernest Okechukwu Campaign organization Sir Chinedu Iheji, in his speech, expressed optimism that his election into the Imo State House of Assembly come 2023 is a divine endorsement which none of his opponents can erase. He went further to attest to the excellent character of Hon. Udeze Ernest Okechukwu describing him as an epitome of humility.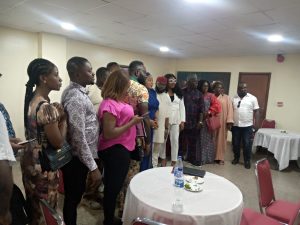 The event which was anchored by veteran Maritime Practitioner and Chieftain of Association of Nigerian Licensed Customs Agents- ANLCA, Dr. Obicee Okonkwo, was an assemblage of Maritime personalities as well as gentlemen of the press.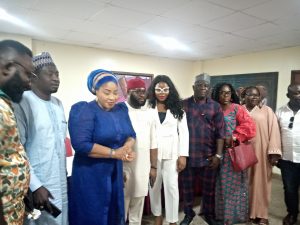 The high point of the event was the presentation of Great Achiever's Award to Hon. Udeze Ernest Okechukwu as PRESTIGIOUS MARITIME PERSONALITY by The Prestige Blended Magazine in recognition of his commendable accomplishments as a Maritime Expert, which include his professionalism in Marine logistics provision and allied services, his innovative skills in business management, and above all, his immense contributions to the development of Maritime industry and National economy.
In her closing remarks, Chief Organizer of the event, the CEO, Bomarah Foundation, and Member, National Executive Committee of ANLCA, Hajia Bola Muse, thanked everyone who responded to the clarion call urging friends and associates of Hon. Udeze Ernest Okechukwu not to relent in their support for him until he secures a seat in Imo State House of Assembly to represent his constituents, the people of Ideato North come 2023.