PAIRING FWDRS. CHIEDOZIE AND EMOH, A GOOD MOVE TOWARDS REVIVING NAGAFF, TINCAN CHAPTER
By Mcanthony Onuoha
The Chapter election of National Association of Government Approved Freight Forwarders (NAGAFF) has come and gone, winners emerged while those who lost had since congratulated their opponents who will pilot the affairs of the Chapters going forward.
CHAIRMAN, NAGAFF TINCAN CHAPTER, FWDR. EMEKA PAUL CHIEDOZIE (SEAGOLD)
Nevertheless, with the duo of Fwdr. Emeka Paul Chiedozie and Fwdr. Prince Ifeanyi Emoh as Chairman and Vice Chairman respectively at Tincan Chapter, and as freight forwarders of NAGAFF extraction, practitioners from sister associations and other stakeholders look forward to seeing a well coordinated and harmonized executive, there is strong assurance that their expectations will not be dashed because the duo are field men who have overtime benefitted from team work.
It is expected that the team would make a whole lot of difference owing to the fact that apart from professional ties, they are also very much on ground and accessible at all times.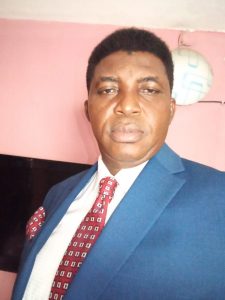 FWDR. PRINCE IFEANYI EMOH, VICE CHAIRMAN, TINCAN CHAPTER OF NAGAFF
Though those who contested in the NAGAFF Chapter elections by their statements and body language painted a picture of divisiveness and there have been evidence of post election acrimony which needs to be nipped in the bud and urgently too, but those who know Fwdr Emeka Paul Chiedozie so well believe that he will pacify aggrieved members of the Chapter once he is inaugurated as Chairman in the coming days. Chiedozie is also not unaware that without peace, he can not meet the expectations of NAGAFF High Command and that of Chapter members, so will do everything within his power to bring everyone together.
The desire of every NAGAFF member is to see a vibrant leadership with sincerity of purpose and inclusiveness at Tincan Chapter, members are anxiously eager to see activities pick up again at the Chapter Secretariat which has not been fully operational due to leadership failure at the Chapter. It is on record that the past leadership neglected its core roles as members had no option than to stay away from the Secretariat. But the new leadership has assured that it would change the narrative.
Fwdr. Prince Ifeanyi Emoh, the Vice Chairman elect, is a seasoned professional and eminently qualified and equipped, having served in different capacities previously, he will assist the new Chairman in repositioning NAGAFF, Tincan Chapter for good. He has shown high level of commitment to the association and has continued to work indefatigably for the betterment of NAGAFF and its members at the Chapter.
As the new leadership takes over in coming days, it is expected that activities will pick up again at the Secretariat. With Fwdr Emeka Paul Chiedozie as Chairman and Fwdr. Prince Ifeanyi Emoh as vice Chairman, members can now come together to carry out their professional duties under one formidable umbrella and as one family.