MY EARNEST DESIRE IS TO REDEFINE REPRESENTATION IN IDEATO NORTH
— UDEZE  ERNEST OKECHUKWU
AS THE 2023 GENERAL ELECTIONS DRAW NEAR, POLITICIANS WHO CLINCHED TICKETS TO BECOME CANDIDATES OF THEIR PARTIES HAVE BEEN MOVING ABOUT MAKING CONSULTATIONS WHILE AWAITING THE OFFICIAL COMMENCEMENT OF CAMPAIGNS THIS SEPTEMBER. HON. UDEZE ERNEST OKECHUKWU, MD/ CEO OF ROYAL RENACIDO CONSULT LIMITED, AND SPOKESMAN OF BARGE OPERATORS OF NIGERIA (BOAN),HOLDS THE TICKET OF HIS PARTY, THE ALL PROGRESSIVES CONGRESS (APC) FOR IDEATO NORTH STATE CONSTITUENCY AND WILL BE CONTESTING FOR A SEAT IN IMO STATE HOUSE OF ASSEMBLY IN THE STATE ASSEMBLY ELECTION.
IN THIS INTERFACE WITH MCANTHONY ONUOHA, PUBLISHER OF THE PRESTIGE MAGAZINE ONLINE AND PRINT, THE MARITIME MANAGEMENT TECHNOLOGY GRADUATE OF FEDERAL UNIVERSITY OF TECHNOLOGY OWERRI, MARITIME PRACTITIONER AND TECHNOCRAT SPEAKS ON HIS VISION FOR THE GOOD PEOPLE OF IDEATO NORTH, WHY HE VENTURED INTO POLITICS AND WHAT HE INTENDS TO CONTRIBUTE TOWARDS MARITIME INDUSTRY'S DEVELOPMENT IN THE NEAREST FUTURE.
ENJOY THE EXCERPT !
* INTRODUCE YOURSELF SIR
My name is Udeze Ernest Okechukwu, l am from Umume Autonomous Community of Obodo Ukwu in Ideato North Local Government Area of Imo State. I am a graduate of Maritime Management Technology, Federal University of Technology owerri( FUTO),l am a Maritime Practitioner and technocrat, l have successfully managed my private business for 7 years now, and we have remained afloat amid all odds.
* WHAT INSPIRED YOUR INTEREST IN POLITICS ?
You will agree with me that the bane of our progress as a nation has been not having the right policies in place. Over the years as a Maritime expert and technocrat, l have identified that why we have not succeeded in taking our pride of place as a Maritime nation is because those in leadership positions do not make the right policies and at the same time lack the political will to implement such.
As a Maritime Practitioner, I have the Maritime industry development in mind, and we all know that it is governed by convention, and my desire is to be one of the few politicians that will always come up with the right policies and lobby my way for their implementation.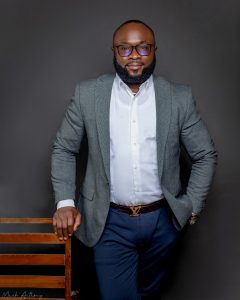 That is why l am starting from the House of Assembly, it will interest you to know that l clinched the ticket in the primaries, to contest for a seat in Imo State House of Assembly to represent the good people of Ideato North State Constituency come 2023, and if l can make impact at state level God's willing, l will replicate same at the federal level in the future. Those close to me can attest to the fact that l have an excellent character, what l say is what l do. I am a man of integrity and courage, l have been honest in business and l want to replicate same in politics.
My wife called me when she saw that l had made up my mind to venture into politics, and said to me, "you have always supported me in all l do, as you have made up your mind to go into politics, l will support you but you will promise me that you will distinguish yourself as a politician, you will not play politics like others do, you will promise me that you will not despise your people and that you will always attend to their collective needs, whenever public fund is entrusted in your care you will use it to improve their condition, you must display commendable level of transparency, accountability and ensure equal and just distribution of democratic dividends, and if you know you won't abide to my plea and will not play politics differently so as to write your name prominently and colourfully on the minds of your people, ditch the ambition and let's continue with our private life and business".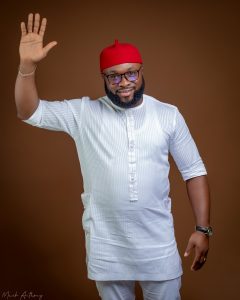 Because l have a sound mind and remain passionate about changing the narrative, based on that, l am making this assurance to the good people of Ideato North that l will never be found wanting as one representing his people, l will not betray your trusts, and will not abuse your goodwill, l won't render your prayers on my behalf ineffectual either by my actions or inactions, l will not derail; l will always be on the side of the downtrodden. I won't promise to build bridges over oceans or sky scrappers for every individual but will be committed to every pledge l make as l will always keep my integrity intact. My sincere desire is to redefine representation; l won't disappoint my generation.
* WHAT'S YOUR ROADMAP AND HOW WOULD YOU FOLLOW IT TO ACHIEVE RESULTS ?
I had already lined up some programmes ever before l ventured into politics right from my service year in Plateau State where l was known as Anti-corruption Crusader because l worked passionately and diligently on attitudenal change towards creating a corrupt free Nation. Then it was Vision 2030 but now it is Vision 2053, 70% corruption free Nation. l believe in catching them young, l believe in sensitization, l believe in changing the wrong mindsets of people by way of appealing to their conscience in a society where corruption has been institutionalized which indeed is the height of moral decadence, it is indeed the bane of our national development. As one who crave for a prosperous country, l can't afford to look the other way. It is not about party affiliation, it is about upbringing and the future l want to create for myself, my children and my generation; at a point in time, one must have to pause and ask, "after all these what would l want to be remembered for ?" That is the big question. Some people play dirty politics whereby they pretentiously co-opt their constituents to work towards their victory at the polls after which they transmute to monsters that deprive them of their rights and strip them of dignity by turning them into destitute and common beggars, God forbid, that will never be associated with my political aspiration, l believe in the principle of "Aku ruo ulo" and not "Oka mma n'ama".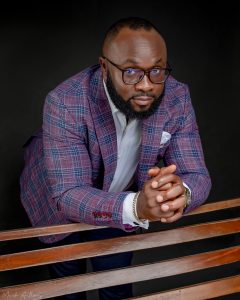 In the words of Napoleon Hill, "the best job goes to the person who can have it done without passing the buck or come back with excuses".
Ernest Udeze Okechukwu will initiate a programme for young people, intended to dissuade them from indulging in sharp practices and making them to see reasons why they must take up fight against corruption and become real crusaders, l will push for the inclusion of Anti-corruption ethics in both primary and tertiary schools curriculum to build the mindsets of the generation we intend working with to achieve this goal in the nearest future. It will be part of my pursuits; wherever we find ourselves we must try to impact the people within that particular environment positively because if l light up a candle in my humble corner and pass it to my neighbour to light his and he passes it on to his own neighbour and it keeps going that way, before you know it everywhere is illuminated and once there is light, darkness disappears. I represent light, l represent hope to the down trodden and to the less privileged because l came from a humble background and l know how it feels to have nothing, l know how it feels not to be able to put food on the table, l know what it takes to face difficulties and come out strong.
Part of my campaign promises to my people is to bring back the lost glory of Ideato North which used to be the industrial hub of Imo State. Now, there is no single industry in Ideato North what happened ? Wrong policies and leadership failure of successive administrations. Overtime the core essence of governance which is provision of critical infrastructures and social amenities has been grossly neglected because our leaders are not making the right policies. Policies targeted at alleviating the sufferings of people are reluctantly and partially implemented. They refuse to create enabling business environment for people to invest.
* HAVE YOU BEEN ABLE TO IDENTIFY SOME OF THE CHALLENGES FACING THE PEOPLE OF IDEATO NORTH PRESENTLY ?
Yeah, l am a grassroots person and l know 90% of their challenges but first of all l will not fail to commend the incumbent Governor of Imo State , His Excellency, Sen. Hope Uzodimma who has been doing so well in the area of infrastructure development, the road construction from Owerri to Banana Junction, and from Banana Junction to Uga has been flagged off and once the road is completed, 50% of our problem would have been solved. The other one is having the right policies in place, he needs those who will be courageous enough to let him know what their people need and not sycophants. For over eleven years now , Ideato North has no electricity that was why l gave generators and rechargable lamps during our "IWA JI" festival in August this year. If we have power restored to Ideato North a lot of cottage industries will spring up very fast in the local government so as to dissuade people from migrating to other cities for greener pastures.
My Local Government is battling with erosion and absence of asphalted roads, our roads are perculiar because of the muddy texture of our soil, we need government intervention in the Local Government, and my representation will change some of these narratives because l will draw government's attention to most of the critical challenges facing my people.
I will use my contacts to make sure people are gainfully employed, and when l get a contract l will empower them to become useful to themselves and their communities .
And my assurance to the good people of Ideato North and to my friends, professional colleagues and business associates, with your support, prayers and good wishes, l shall be there to represent the good people of Ideato North and will also keep my vision for Maritime industry alive waiting for the right time. I will not fail you, l will not disappoint you and above all, l wish to reiterate again and again that Okey is Okay to represent the good people of Ideato North State Constituency in Imo House of Assembly come 2023.