STAKEHOLDERS SHUN ANLCA-NAGAFF THREAT AS APFFLON- NDLEA SEMINAR ROCORDS MASSIVE TURN UP
**  Agency cautions freight forwarders against shady deals with drug traffickers
By Mcanthony Onuoha
‌
A desperate ploy by acclaimed CRFFN Accredited Associations at Murtala Muhammed International Airport (MMIA) Command, namely, ANLCA, NAGAFF and NAFAC to scuttle A 1- Day Seminar on War Against Drug Abuse and Trafficking organized by NDLEA and APFFLON was thwarted by stakeholders who went ahead to attend the programme.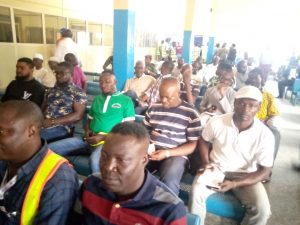 A SECTION OF STAKEHOLDERS AT THE EVENT
On Thursday, 25th August, 2022, National Drug Law Enforcement Agency (NDLEA) in collaboration with Africa Association of Professional Freight Forwarders and Logistics of Nigeria (APFFLON), MMIA Chapter, organized A 1- Day Seminar to sensitize freight forwarders on the Role they are expected to play to curb the influx and menace of hard drugs in the country.
COMMANDER OF NARCOTICS, MR. USMAN ALLI WADA IN A GROUP PICTURE WITH STAKEHOLDERS AT THE EVENT
The event which took place at Hajj Camp Operation Hall was attended by over 250 people. Representatives of the Nigeria Police Force, Nigeria Customs, the Immigration, and operatives of NDLEA, led by Mr. Usman Alli Wada, Commander of Narcotics, NDLEA,MMIA,Lagos.
The programme commenced with a drama session which was intended to sensitize participants on some of the modus operandi of drug traffickers and the punishments that await defaulters who deliberately or ignorantly play into the long hands of the law.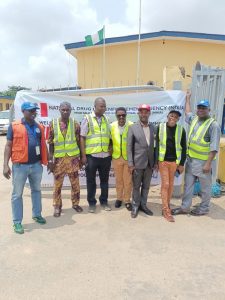 In his welcome address, the MMIA Chapter Chairman of APFFLON, Fwdr. Victor Akorede Shotayo, said that the seminar was one of the deliberate efforts by NDLEA in partnership with APFFLON -MMIA Chapter, in building the capacity of freight forwarders for effective and professional operations towards ridding the country of drug trafficking and its attendant negative effects. He added that "the seminar couldn't have come at a better time than now, when the scourge of fake drugs across local and international borders are on the increase".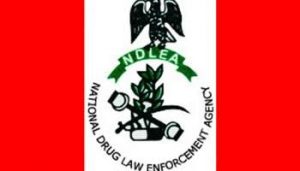 The seminar, which was an interactive session gave room for questions and answers after the NDLEA equipped participants with salient nuggets that will enable them avoid being roped in by drug traffickers in the course of their professional duties.
In his opening remarks, Usman Alli Wada, Commander of Narcotics, NDLEA, MMIA Lagos, said that the programme was very important as it would help to fashion out ways that freight forwarders and NDLEA can work together in a seamless way to contribute to the economic growth of the nation.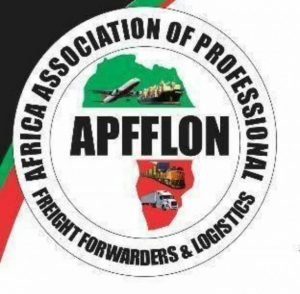 In his words," freight forwarding is an important service used by companies in international export and import. Freight Forwarders as we know play an intermediary role between their clients and various transportation services, and as it concerns us here, in sending goods from one country to another".
" The process of importation and exportation involves several legalities and that is where freight forwarders, regulatory institutions and Law Enforcement Agencies interface. It is in this regard that the NDLEA law is very important in that once you present a cargo for examination and illicit substances are discovered inside, the presenter of such cargo stands liable to be charged for possession unless proven otherwise which is why you must endeavour to do your KYC so there can be a trial to follow to apprehend the real culprits that are fond of exploiting your members. I believe that if we adhere to suggestions given here today, you all will become better informed in carrying out your legitimate business without being made easy prey to drug traffickers."
Earlier on, copies of circulars which emanated from the office of the Chairman, Association of Nigerian Licensed Customs Agents (ANLCA), MMIA (Cargo) Chapter and another copy signed by NAGAFF Interim Chairman and his Admin Secretary directing their members to ignore the seminar were in circulation. But it was noticed that the directive was blatantly trashed by some of their members who were physically sighted at the event.
The MMIA Chapter Chairman of APFFLON, Fwdr. Victor Akorede Shotayo, commended the NDLEA Boss, General Buba Mohammed Marwa (Rtd.), and Mr. Usman Ali Wada, Commander of Narcotics, NDLEA, MMIA Lagos, Command; and all the operatives of the agency for their tireless efforts at combating the passage and influx of drugs through the countries borders.