APFFLON  APPLAUDS AMAECHI FOR THE  INAUGURATION OF CRFFN GOVERNING BOARD
* Tasks new members on selfless and responsive representation
By Mcanthony Onuoha
Africa Association of Professional Freight Forwarders and Logistics of Nigeria- APFFLON, has applauded the Honourable Minister of Transportation, Rt. Hon.Chibuike Rotimi Ameachi for the successful inauguration of Council for Regulation of Freight Forwarding in Nigeria(CRFFN) Governing Board.
RT. HON. CHIBUIKE ROTIMI AMAECHI, HON. MINISTER FOR TRANSPORT.
The new Board members were elected in March 2022, after a protracted impasse triggered by the proposed 6:6:1:1:1 representation formula. However, the formula was set aside by the Supervisory ministry as the election was made open to allow for independent candidacy.
Meanwhile, the National President of APFFLON, Otunba Frank Ogunojemite, in the message, expressed optimism that the newly inaugurated CRFFN Governing Board members would not rubbish the essence of the Board, tasking them on selfless and responsive representation.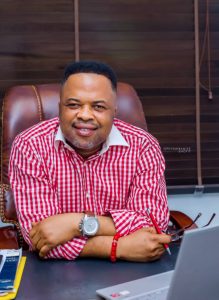 OTUNBA FRANK OGUNOJEMITE, NATIONAL PRESIDENT OF APFFLON
Furthermore, Ogunojemite advised the new members to professionally and dispassionately chart a new course for Freight Forwarding Subsector while using the available opportunity to unify freight forwarders regardless of the associations they belong to. He went ahead to felicitate the newly inaugurated members on their election into the Board
On POF, Ogunojemite advised that the Act establishing CRFFN be reviewed since there was no provision for Practitioners Operation Fee (POF) in the Act. He thereby urged the Supervisory Ministry to make sure its directives are in line with the provisions of the Act in other to avert crises in the subsector.