OKEZIE JUDE IKEJIAKU BAGS PRESTIGIOUS MARITIME ENTREPRENEUR AWARD
By Mcanthony Onuoha
The excitements that elicited a deluge of oral accolades on the Managing Director of Mega Maritime Services Limited by business associates, Staff of the Company, friends and well-wishers as he was honoured by The Prestige Blended Magazine as PRESTIGIOUS MARITIME ENTREPRENEUR on Tuesday the 26th of April ,2022, was a proof of his uncommon diligence and administrative expertise.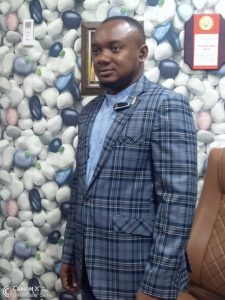 The Abia State University graduate of History and International Relations is undoubtedly in the compendium of the young generation of freight forwarders who have distinguished themselves in the area of professionalism. Not only that, Ochendo Akokwa as fondly called, is in the class of young professionals whose steady progress in business are linked to honesty, unwavering trust and integrity.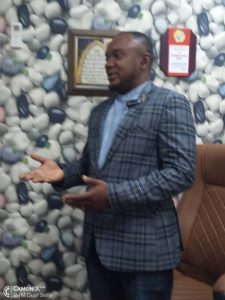 By dint of hard work and determination, Okezie Jude Ikejiaku has really carved a niche for himself in his chosen field, and for his entrepreneurial skills, The Prestige Blended Magazine found him worthy to be honoured alongside other notable Maritime Practitioners in commemoration of her 9th anniversary.
The Prestige Blended Magazine is a publication of GREENDOREEN MEDIA SERVICES, the magazine, which has been consistent for nine years and counting, has become a household name in the Maritime Industry as it is undoubtedly the most flamboyant magazine in the industry presently.
The magazine is blended in the sense that it categorically features different fields of human endeavour, it profiles personalities and companies, runs exclusive interviews, covers events and advertises businesses.
The Prestige Blended Magazine Online is also a news platform, you can visit www.prestigeblended.com.ng for reports on Maritime and other fields.