MY PRIMARY GOAL IS TO BUILD A CONGLOMERATE
—– UDEZE ERNEST OKECHUKWU
'Once a man has the courage to collapse every frontier of limitation and pursues his goals with diligence and unparalleled skills, he gets to his desired destination in good time "—- Mcanthony Onuoha
Udeze Ernest Okechukwu, is a promising young entrepreneur who believes that the only place where the dream of a man becomes impossible is in his own thinking, and that has made him to keep expanding his business scope even in a challenging business environment.
UDEZE ERNEST OKECHUKWU, MD/CEO, ROYAL RENACIDO CONSULT LTD.;MEDIA AND PUBLICITY OFFICER, BOAN.
Apart from his position as the MD/ CEO, of ROYAL RENACIDO CONSULT LTD., he is also the Media and Publicity Officer of Barge Operators Association of Nigeria- BOAN.
*ROYAL RENACIDO CONSULT LTD*
"The company was officially established in 2019, but we have been in business since 2017, though we were known by the name Royal Virgilon Resources Ltd. From Royal Virgilon we migrated to Royal Renacido Consult Ltd. when l got married to my wife. She had RENACIDO BUSINESS SERVICES while mine was ROYAL VIRGILON RESOURCES LTD; we established the company in 2019 to now bear Royal Renacido Consult Limited."
"We started as a clearing and forwarding company, from there we delved into Marine Logistics due to my expertise in the industry; l studied Maritime Management Technology in the Federal University of Technology- FUTO, Imo State, so l brought my expertise from my area of specialty and started Barging services, and l can assure you that the freight forwarding business is running simultaneously with the Barging services. So, based on that aspect, the company is growing fast and we are moving speedily and diversifying into other areas. We are into construction right now, we are a leading construction company in ISOPADEC in Imo State. We are also into Oil and Gas right now, and by the grace of God, the company actually has a lot in the pipeline ".
"All these while, we are trying to establish our shipping line and that is really happening very fast. We are currently constructing our Wet Terminal somewhere at Imore, Satellite Town, on over six hectares of land, we are aspiring to be the the leading indigenous Maritime Company, we want to set a unique standard. We are experts in Data Management, we are into Data processing, Data harnessing and capturing, the truth is that we make our clients lazy in the sense that we give them their hearts desires when it comes to qualitative services. We render our services in very unique ways. While we render top notch services, our major priority remains to serve our clients the way no other company does. And that is why those we work for would not like to lose us. We set a standard,we use IT a lot, we are very unique at what we do, at ROYAL RENACIDO, we use information technology to drive our services in a modern world; that is why everything is automated around here."
"Our Head Office is at 21A, Abayomi Kiyomi Street, Apple Estate, Amuwo Odofin, Lagos. We also have our Branch Office in Apapa, Eleganza Plaza,Cancer Block,1st floor, that's where we started and it has been expanded to accommodate other departments. We have a branch office on 62, Okigwe Road, Owerri, Imo State. By God's grace, we are making good progress".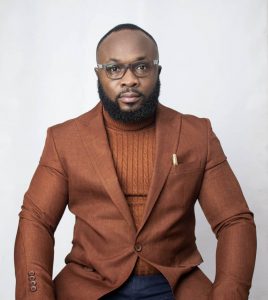 "Right from onset my dream is to build a conglomerate, it is my primary goal. I want to build companies that will stand the test of time, not just Local companies because we shall work toward having branches across the major cities of the world. That is our drive. And that is why we are taking our time to venture into diverse areas of business so as to make it a reality. Our primary aim remains to build a conglomerate".
ON LOGISTICS AND SERVICES:
"Most industry players understand pretty well that Maritime business is not a 'one man show.' not at all. ROYAL RENACIDO CONSULT LTD., is a sister company to West High Logistics Ltd. So what Royal Renacido does is to get the contract and execute it while West High Logistics Ltd supply us equipment. Therefore, West High Logistics is our equipment Provider. We have over eleven Tug Boats and about eight Barges in this pilotage".
"We also have the best in terms of staff; our staff have the expertise as well as superb technical know how. In that aspect, West High Logistics Ltd is solely into logistics provision to Royal Renacido Consult Ltd. And we get the necessary contracts to keep the equipment functional. We are partners working in conjunction. We are doing everything together as sister companies and we are doing well in every aspect".
*CHALLENGES FACING BARGE OPERATION*
"The major challenge we face in Barge operation just like every other business is fund. The industry is indeed capital intensive, it is not a one man business thing, you must collaborate with others, you must synergize so as to remain afloat. Without it, you can't accomplish much, it is highly challenging; you need to have people of like mind to make it happen."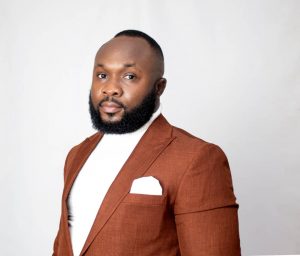 "Another challenge is foreign invasion and infiltration. Foreign partners come in with single digit loans to muscle us. The industry is meant for local players and the Cabotage Law was meant to protect our interest but due to corruption and the porous nature of the country, making it easy for anyone to come in and float a business using the local people, especially expatriates who have long become part and parcel of the system to muscle us out of business. As l said, the challenge is mostly fund and foreign interest, there is no level play ground; so foreigners try so hard to stifle us. I don't want to mention names but you know what I am saying. Some terminal operators give room for that; they open up their jetties for foreign barge operators, and that is not good for indigenous operators; it happens all over, and it is not a good development. That is why we want to streamline the activities of industry players; the local content has to be reconsidered. I am the Media and Publicity Officer of Barge Operators Association of Nigeria-BOAN, we are coming up with a serious platform in that aspect. That is why we merged with Maritime Workers Association of Nigeria- MWUN, we have formed alliance ,and in that alliance, the stirring committee have launched Standard Operating Procedure (SOP), and by the grace of God, l am the Secretary of the alliance from BOAN, being the State Media and Publicity Officer. So l shall always project the image of the association".
"Recently, we organized our annual conference at Marriott Hotel Ikeja, where the minister was a guest, alongside other stakeholders. So we are moving forward, and that is the milestone we are trying to build. We came up with a Barge management system, it is automated and will soon be activated, with it, Barge operations will move to another level ; what we are trying to do is to have a data housing for the industry so as to furnish the system with the proper data required at any point in time. On that platform, we can capture the volume of importation made within a given period of time; we can also capture the volume of export, the contents, dates and times of shipments, it can as well capture the volume of empty boxes and shipping lines that own them. We are coming up with that and BOAN is really waxing strong in the sector . By His grace, we are flagging off officially anytime soon all things being equal, we are making sure everything is in order."
"However, the reason why Barge Operators now have a unified voice is to curb substandard services and also put illegal Operators to check. You cannot do the same thing the same way and expect a different result, it is practically impossible; so we are doing it another way by having an association that will always stand to speak for BOAN. Yes, there are rickety barges and that's why we are taking our time to making sure we do away with substandard barges,and that is why we launched the Standard Operating Procedure ( SOP). We made sure we high-lit the level of safety because safety procedures and compliance are paramount to us and to industry players. Because of this, we have come up with insurance ; we have eight insurance companies covering barge operations across the country today. And what is our objective, it is for people to be confident in engaging our services. Apart from the Marine insurance they have that ends at the port, there is another insurance cover from the point of loading on the barge to destination point. Once you are a barge Operator under BOAN, you are covered by this insurance. And we will make sure that they swing into action in the event of accident; most of the cases we are having within Lagos Pilotage are caused by wrecks due to the difficulty in locating where they are so as to evacuate them without delay. This poses a great danger as we can't see what is in the water ordinarily. When the needful is not done at the right time, everyone lies low once there is any casualty, and that on its own, becomes a heinous sin on our part. So with this insurance scheme that covers BOAN and the containers we carry, once there is any casualty, which we don't pray for at all, they swing into action to rescue the barge and evacuate the wrecks. Besides, we make sure that our safety compliance is highly enforced and adhered to, we shall compel the operators to obey and also make sure the loading lines are maintained. We must also make sure we don't obstruct the Captain's view, and also ensure that we don't load above the actual tonnage, we must know the capacity of the Barge and the weight of the boxes to be loaded on it. We must be mindful of all the safety measures and also adhere strictly to all the rules, we must also avoid double stacking in most cases. Those are the instructions we must adhere to in order to forestall accidents in barge operation".
" Nevertheless, the insurance companies are not expected to run aground for giving us coverage, we must avoid some of the things that can endanger our life, operations and fortunes".