CUSTOMS COMMANDS GET NEW CONTROLLERS
** Dera Nnadi to head Seme, Apapa Command assigned to Auwal Muhammed
By Mcanthony Onuoha
Following the elevation of some of its officers and men to new ranks, the Nigeria Customs Service has reassigned its Area Comptrollers to man various Commands.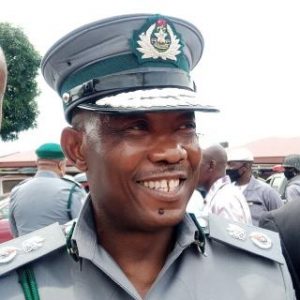 COMPTR. DERA NNADI
Highly cerebral Comptroller of Customs and former Controller of Ogun 1 Command, Dera Nnadi, is now Seme Area Command's helmsman, the immediate past National PRO of the Nigeria Customs, Compt. Timi Bomodi, is to take charge of Kirikiri Lighter Terminal (KLT) Lagos.
Comptroller Auwal Mohammed, who until his new assignment, was the Area Controller, Portharcourt Area 2 Command is now to head Apapa Area Command as he replaces Comptroller Yusuf Ibrahim Malanta, the famed highest revenue collector in the history of Nigeria Customs.
According to the report emanating from Customs Headquarters, Comptroller M.S Yusuf is now in charge of Muritala Muhammed International Airport Command, Lagos, Comptroller A.M. Ibrahim is PTML Area Command new helmsman while Comptroller O.A. Salefu heads Western Marine Command Lagos.
Assigned to head Federal Operations Unit, Zone B, is Comptroller M.I Jalo, as Comptroller C.D. Wada is in charge of Port Harcourt Area 1 Command while Comptroller B. Muhammed is to oversee Lillypond Area Command, Lagos.