UDEZE BAGS PRESTIGIOUS MARITIME PERSONALITY AWARD
By Mcanthony Onuoha
Maritime Expert and Spokesman of Barge operators Association of Nigeria-BOAN, Hon. Udeze Ernest Okechukwu, was on Thursday, the 22nd of September 2022, honoured by the Prestige Blended Magazine with Great Achiever's Award as PRESTIGIOUS MARITIME PERSONALITY.
The CEO, Royal Renacido Consult Ltd., received the honour at a fund raising party organized by BOAN at Rockview Hotel Apapa, Lagos, to support his campaign for 2023 Imo State House of Assembly election.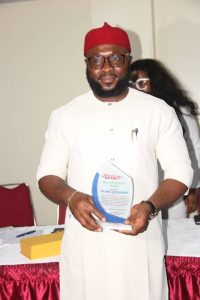 Hon. Udeze Ernest Okechukwu is the candidate of the All Progressives Congress(APC) for Ideato North State Constituency of Imo State.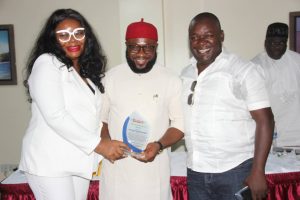 The Prestige Blended Magazine which is published by GREENDOREEN MEDIA SERVICES and presently adjudged the most flamboyant magazine in circulation is a quarterly magazine which features Personalities and lifestyles, exclusive interviews, profiles companies, covers events and runs adverts of products and services, is commemorating its ninth year anniversary and plans for its maiden summit is on top gear as date and event's programme shall be communicated to the public in due course.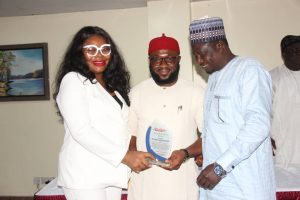 The Editor-in-chief of the magazine, Mcanthony Udochukwu Onuoha, while presenting the award to Hon. Udeze Ernest Okechukwu, explained that the outfit resolved to honour some personalities within and outside the Maritime industry who have distinguished themselves in their various fields of endeavour, especially, those who have been patronizing The Prestige Blended Magazine over the years. " We are honouring those personalities who have supported the outfit since inception, we have been keeping records of those who have contributed in one way or the other to keep the media outfit afloat amid all odds."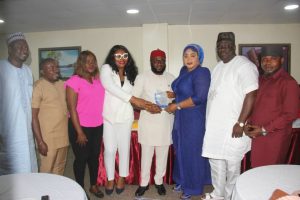 " Today, The Prestige Blended Magazine is honouring Hon. Ernest Udeze Okechukwu in the presence of his friends and business associates as PRESTIGIOUS MARITIME PERSONALITY, in recognition of his commendable accomplishments as a Maritime Expert, which include his professionalism in the marine logistics provision and allied services, his innovative skills in business management and above all, his immense contributions to the development of Maritime industry and National economy".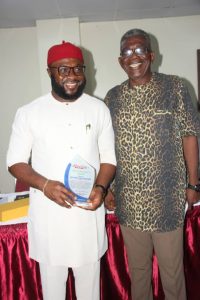 Hon. Udeze Ernest Okechukwu, a graduate of Maritime Management and Oceanology, Federal University of Technology Owerri- FUTO is a Technocrat and businesses man whose love for his constituents inspired his venturing into politics. Udeze Okechukwu as an entrepreneur, has distinguished himself as successful business manager, and has also accomplished a lot for himself in divers areas.