RECLAIMING NIGERIA FROM CLUELESS, CORRUPT POLITICIANS IS POSSIBLE WITH PETER OBI ON THE BALLOT—- Group
By Mcanthony Onuoha
The President of Initiative for Rapid Development of Nigeria (IRDNIGERA), an umbrella body for the South, Middle Belt and Northern Minorities, Dr.Basil Nwolisa, has said that reclaiming Nigeria from clueless, rudderless and pathologically corrupt politicians is possible with Former Governor of Anambra State, H.E, Mr. Peter Obi on the ballot for 2023 Presidency.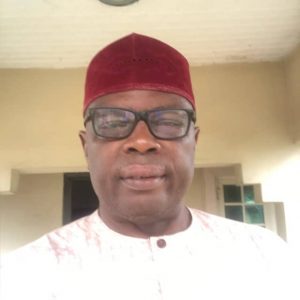 DR. BASIL NWOLISA, PRESIDENT, IRDNIGERIA
DR. Nwolisa, in a meeting with members of Peter Obi Support Group (POSG) held on Tuesday the 31st of May, 2023, at Oriental Hotel, Victoria Island, Lagos, encouraged every Nigerian that has attained the age of 18yrs to get a Permanent Voter's card (PVC) from the Independent Electoral Commission (INEC) portal to exercise his or her voting rights come 2023.
The President of IRDNIGERA who expressed optimism that every vote would definitely count in 2023 general election said that the electoral bill recently signed into law would make it impossible for criminal elements to rig themselves into power, calling on those who desire a better Nigeria to get ready to reclaim the country from unpatriotic and extremely corrupt politicians who have mindlessly stripped the Nation of its glory and pride.
In his words, " the Mass Movement for Peter Obi is the rallying point for Nigerians to reclaim their country from corrupt politicians whose unpatriotic indulgence in gross economic and financial crimes have kept depleting our common patrimony resulting in serious impoverishment of the Nigerian masses".
He called on Nigerian youths to look beyond political parties while trying to make their choice of leaders in 2023, and further emphasized the importance of giving massive support for Peter Obi's candidacy saying that it remains the best option for Nigerians if at all they sincerely desire a genuine change from 2023.