UNIQUE MARITIME CLUB CONGRATULATES EZEISI
By Mcanthony ONUOHA
Unique Maritime Club has congratulated its President General, Mayor Tochukwu Ezeisi, (Akuyienwataegwu),on his emergence as National President of National Association of Government Approved Freight Forwarders- NAGAFF, recently.
Ezeisi, who was announced NAGAFF National President at his birthday celebration by the Founder, Dr.Boniface Okechukwu Aniebonam, to take over from Increase Uche, PhD., who led the Association for four years, is former member , Council for Regulation of Freight Forwarding in Nigeria-CRFFN.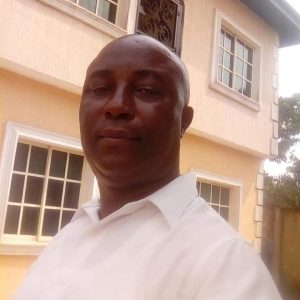 FWDR. EMEKA ISAAC NWANERI, DEPUTY PRESIDENT GENERAL, UNIQUE MARITIME CLUB
In a congratulatory letter signed by its Deputy President General, Fwdr. Emeka Isaac Nwaneri, and made available to the Prestige Blended Magazine, the group extolled the virtues of Mayor Ezeisi, describing him as a man with the Midas touch. According to the DPG,"Ezisi has proven to us at Unique Maritime Club, that he is naturally endowed with rare leadership qualities needed to put any group he presides over in the path of progress. We salute his wisdom and liberality."
" Mayor Ezeisi is one man whose magnanimity is not limited to neither clan nor tribe, his large heartedness is worthy of emulation."
"We at Unique Maritime Club are proud to have Mayor Ezeisi as our President General, and we urge members of NAGAFF and other industry players to give him the needed support to succeed as President of the foremost Freight Forwarding Association. And our advise to him is that he holds unto his principles, his vision for the industry as well as his love for humanity".
"We pray God Almighty to grant him more wisdom to carry out the onerous leadership tasks as National President of NAGAFF, while also congratulating him on his attainment of a new age. We also ask God Almighty, to grant him the grace for longevity in good health and more prosperity, Amen"!
Ezeisi who will be presiding over NAGAFF as its National President, at his birthday party recently, promised to move the Headquarters of the Association to its permanent site within two years, while also assuring members of quality leadership throughout his tenure.