WHY WE CELEBRATED HASSAN BELLO—-NAGAFF
BY Mcanthony ONUOHA
The National Association of Government Approved Freight Forwarders (NAGAFF), has enumerated some of the achievements of the immediate past Executive Secretary/CEO of Nigerian Shippers'Council that prompted his celebration recently.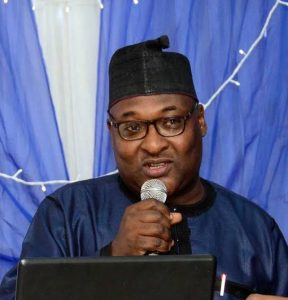 BARR. HASSAN BELLO, IMMEDIATE PAST EXECUTIVE SECRETARY/CEO, NSC
Accordingto NAGAFF, the Council under Bello recorded the following developmental strides during the period under review.
Facilitation of Inland dry ports:
The development across country, the association said, was an initiative of the Nigerian Shipper's Council. The Inland Dry Ports(IDPs), are being promoted and facilitated on the basis of Build, Own, Operate and Transfer (BOOT), under the Public Private Partnership (PPP) agreement.
The IDP, according to NAGAFF, is an equivalent of sea port located in the hinterland that receives containers by rail or road from the seaport for examination and clearing by Customs and other authorized Agencies. It has all the loading and offloading equipment needed to handle containers.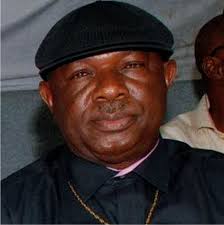 DR.BONIFACE OKECHUKWU ANIEBONAM, FOUNDER, NAGAFF
TheCouncil also pursued and established six(6) gazetted Inland Container Depots (ICD)/Container Freight Stations (CFS) in Erunmu,Ibadan,Oyo State; Isiala Ngwa, Abia State; Funtua,Katsina, Katsina State; Zawachiki, Kano State; Heipang, Jos, Plateau and Jauri, Maiduguri,Borno State.
The Council also facilitated the development of five solicitated and unsolicited IDPs in Ibadan,Oyo State; Dagbolu,Osun State; Onitsha, Anambra State; Lolo,Kebbi State and Benin,Edo State. These IDPs are currently at different levels of completion.
However, the Kaduna Inland Dry Port was commissioned by His Excellency, President Muhammadu Buhari (GCFR),on 4th January 2018. In effect, the Kaduna Dry Port is the first Inland Dry Port in Nigeria.
Other achievements were, Development of Truck Transit Parks(TTPs), Port Service Support Portal (PSSP) as well as Harmonized Industry Standard Operating Procedures (SOPs).
The Harmonized Industry Standard Operating Procedures (SOPs),was developed by the Council in conjunction with Independent Corrupt Practices Commission (ICPC), and other Government Agencies in accordance with global best practices.The SOPs are manuals on service levels of players in the ports, with timelines to serve as guide to users of services and the general public on the provision and delivery of port services. The manual promotes transparency of every procedure in the ports.
Other achievements by the Council under Hassan Bello include Border Information Center (BIC); Development of Indicative Haulage Rates from Lagos and Eastern Ports to Inland Destinations; Handling and Resolution of Complaints; Presidential Enabling Business Environment Council (PEBEC); Reduction of Charges; Confirmation of Reasonableness of Demurrage fees and Other Charges as well as Increased Demurrage/Storage Free Days.
FWDR.CHIEF INCREASE UCHE,PhD, NATIONAL PRESIDENT, NAGAFF
On Increased Demurrage/Storage Free Days, the Council's intervention led to an increase in demurrage and storage free days in line with the sub-regional standard. Initially, demurrage and storage free days were 3days each but increased to 5 days.
However, the Council also carried out Enforcement activities that swell its list of achievements. The following were carried out: Enforcement excercise on Mediterranean Shipping Company (MSC) Nigeria Limited, to checkmate cases of delay in Container Deposit Refunds; Release of Containers belonging to Nestle Nigeria Ltd,Power Holding Company of Nigeria and other Shippers which were detained by some Shipping Companies; Reversal of notice on introduction of royalty charges by Ports and Cargo Handling Services (PCHS), on Clarion Shipping West Africa; Reversal of demurrage charges on Maersk Line Nigeria Limited on Messrs JOF ; Arbitrary charges refund was made by Associated Port and Marine Development Company ( APMDC) Limited to Messrs. Globegate West Africa Nigeria Limited; Release of Containers placed on Lien by CMA-CGM on Schlecker Nominees Limited and Kluge Marketing Limited; Refund of excess storage charge by Sharaf Shipping Agency on Le Look Enterprise as well as Repatriation of electronic waste brought in by Denice Metals Limited to Malaysia, etc.
Other starling achievements of the Council during the period under review were Reduction of Customs Roadblocks; Traffic Management; Benchmarking of Freight Rates and Enlightenment and Sensitization Programmes.
Adding to the list was the Council's sensitization campaign for ports users absolute compliance with Covid-19 protocols, and its donation of Personal Protective Equipment (PPE) materials to them. Additionally, vehicles were made available to convey freight Forwarders and other port users to and from the ports during the lockdown from different locations to ease transportation challenges.
Furthermore, donations were made to Lagos State Government to fight COVID-19 pandemic as well as directed shipping companies to suspend charges on goods at the ports in view of the difficulties which importers and their agents encountered in Clearing them during the COVID-19 lockdown. The suspension of the demurrage, NAGAFF said, took effect from 30th March 2020, and was strictly applicable to cargo that was discharged at the terminals from the 30th of March, 2020.
Recall that the immediate past Executive Secretary/CEO of Nigerian Shipper's Council (NSC) was honoured by the Association in Apapa, Lagos recently in the midst of relevant Maritime Stakeholders. Barr. Hassan Bello was named Grand Patron of NAGAFF at the glamourous event.
Proudly MAJAN !