HASSAN BELLO NOW GRANDE PATRON OF NAGAFF
*** Stakeholders shower encomium on him
*** He deserves a higher office — Aniebonam
***He will always be remembered for his services to freight forwarding, logistics and supply chain in Nigeria —- Nwakohu
BY Mcanthony ONUOHA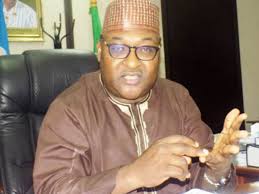 BARR.HASSAN BELLO
Monday, the 12th of June, 2021, was the day National Association of Government Approved Freight Forwarders,(NAGAFF), showed appreciation for hard work and uncommon performance to a quintessential Administrator who served as the Executive Secretary/ CEO of Nigeria Shippers' Council ( NSC), Barr. Hassan Bello.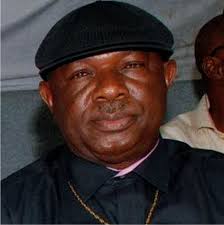 FOUNDER OF NAGAFF, DR.BONIFACE OKECHUKWU ANIEBONAM.
TheNAGAFF high command led by the Founder, Dr Boniface Okechukwu Aniebonam, drew Maritime Stakeholders to Rockview Hotel and Suites, Apapa, in honour of the immediate past Executive Secretary/ CEO of the Ports Economic Regulatory Agency.
Company Reps and other revered personalities who graced the event took their turns to extol the virtues of Hassan Bello who captained the Council for eight good years.
In his welcome address, the National President of NAGAFF, Fwdr. Chief Increase Uche, PhD., enumerated jaw-dropping achievements of Hassan Bello for the period he held sway as the Chief Executive Officer, describing him as a worthy administrator who carried out his duties with diligence and patriotism.
PUBLISHER, SHIPPING WORLD, ELDER ASU BEKS AND NATIONAL VICE PRESIDENT, ANLCA, DR.KAYODE COLLINS FARINTO, AT THE EVENT
In his good will message, the Registrar and CEO, Council for the Regulation of Freight Forwarding in Nigeria (CRFFN), Barr. Samuel Nwakohu, said that Hassan would continue to be remembered for his services to freight Forwarders, logistics and supply chain in Nigeria.
In his words," when he eventually emerged as the Executive Secretary, CEO of Nigeria Shippers' Council,he continued to support the freight forwarding cause through his tenure to the extent that he became a rallying point to many freight Forwarders".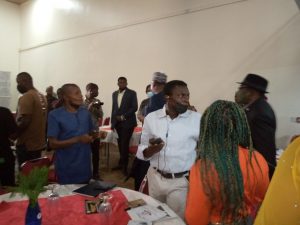 In his reaction to the honour bestowed on him as the Grande Patron of NAGAFF, Barr. Hassan Bello described the event as one of his proudest moments.
In his words," before, freight Forwarders were regarded as some noisy miscreants; but today, we can proudly identify with them because there has been tremendous transformation and personality reconstruction championed by the likes of Dr.Aniebonam . Freight Forwarders are now seen as highly responsible individuals".
Bello solicited the corporation of Nigeria Customs for digitalized Ports System, adding that the automation of the Ports System will go a long way to improve ports operations. He pointed out that no agency can succeed without stakeholders.
However, the immediate past Executive Secretary and CEO of Nigeria Shippers'Council ( NSC), urged the press to be very critical in their reportage of agencies, saying that the offices they occupy at Government agencies should not be seen as family affairs, charging them to always criticize when things go wrong, and never fail to commend when necessary.
Meanwhile, Barr.Bello cautioned the Government on repeating the mistake of TinCan and Apapa Ports at Lekki Deep Sea Port, as he dedicated his success at Shipper's Council to the Staff of the Council and canvassed same support given to him for his Successor.
Media practitioners and other stakeholders took their turns to extol his virtues. Mr. Ray Ugochukwu, President of Maritime Journalists Association of Nigeria (MAJAN), described Barr.Hassan Bello as Journalists' Delight saying that he performed so well at the Council. Other media personalities who eulogized Hassan Bello were Mr. Sesan Onelimu, Publisher, Shipping Position,Elder Asu Beks, publisher, Shipping World, the Chairman, Lagos Council of the Nigerian Union of Journalists, Mr.Adeleye Ajayi, and Mr.Kingsley Anaroke, publisher, MMS Plus and Chairman, League of Maritime Editors.
In his good will message, the Founder of NAGAFF, Dr.Boniface Aniebonam, described Barr. Hassan Bello as a patriotic Nigerian who should be given a higher responsibility for serving his fatherland meritoriously, he concluded by recommending Barr. Bello to President Muhammadu Buhari as the next Minister of Transportation if the need arises.