LABOUR CASUALISATION; A PROTRACTED EVIL TREND.
BY McANTHONY ONUOHA
Since 1807 that the Slave Trade Act was officially passed by the parliament of the United Kingdom, prohibiting the Slave Trade in the British Empire, causing the Britain to withdraw from the slave trade while it was the major transporter of slaves to the Americans.That withdrawal informed the decision of most Northern States to pass legislation to abolish slavery.
As disheartening as it is,in mordern day Nigeria, and quite a number of other African Countries, even across the globe,this dirty deal still thrives while it is officially assumed that this man inhumanity to man came to an end from the time it was universally abolished, the truth remains that enslavement is still ongoing in a way of industrial subjugation and mindless suppression of employees by their employers which is elaborately seen in Labour Casualisation.
Labour Casualisation is a process where workers in an organization are casual, temporary, seasonal, contract or part-time employees with little or no legal provisions.To further dehumanize those that take employments as casuals is their restrictions from joining trade unions which automatically denied them from benefiting from collective agreement in the organization.
Frankly speaking, Labour Casualisation practices have affected the activities of trade unionism in Nigeria. According to a descriptive survey method that was adopted in a particular study,participants were 120 staff of Larfage Wapco Cement, Ewekoro,Ogun State,who were selected through triangulation of sampling methods.Data was collated through structured qustionaire and secondary qualitative sources. Result shows that Labour Casualisation has weakened volume of trade union members, financial strength and bargaining power of trade unions in Nigeria,thus the study recommend that government should invoke relevant laws that will encourage casual worker to enjoy freedom of association so that they can be protected against exploitation,and to give them a voice.
A visit to non indigenous manufacturing companies like WAMCO,WAPCO,WAHUM,NEWCO and a host of them,will further give one more insight as regards the issue of industrial enslavement or Labour Casualisation .These companies managed by Asians have turned out to be enclaves where Nigerian youths rot away because of a sheer lack of visionary leadership. Non availability of jobs and hardship have pushed a great number of youths into casualisation,and the pathetic fact remains that some of them stay put because of the stipend they receive at the end of every week while their destinies and aspirations remain unrealized ; sad enough,most of these casuals have lost touch with the realities of life as they no longer see better opportunities around them,some don't have places to lay their heads as they confine themselves within the four walls of these companies, sleeping and waking in there every day of the months.
Indeed,it is a horrible sight to behold a casual worker drafted to man the kiln where enamels and ceramics are hung to glaze,some of them have no close resemblance of humans, as they now wear horrifying looks having wizened by the enormous heat constantly emitted by the kilns,and once any of them dies either by accident or natural cause,the relatives are never compensated because there is no legal backing whatsover for such claim.
Labour Casualisation is indeed one area where Labour Unions have failed woefully to address despite their numerous agititions,they have shown that they lack the capacity to chart a new course for both employers and their employees, and it is obvious that their leadership neither visit nor make efforts to put these expatriates in check so as to ameliorate the sufferings of these enslaved labourers who are also Nigerian citizens. The unions should arise for urgent action against this man inhumanity to man if at all there is any modicum of patriotism left amongst its leadership; casualisation of workers is evil and should be treated as such .
Seeking opinions of Nigerians on labour casualisation as far back as 2019 , l had to engage maritime guru and human capacity development investor, and Former Vice Chairman, National Association of Government Approved Freight Forwarders, (NAGAFF), TinCan Chapter, Dr.Kenneth Okoro – Obi of blessed memory, in his words, described labour casualisation as a great injustice to mankind.
"In Nigerian concept,what is obtainable in our labour market is not same in the Western world. Here, we have what we call cheap labour,and it is indeed those who apply or make themselves very cheap by accepting every working condition given to them, either because of unemployment or sheer ingnorance, but in Europe,it is not like that. And that is why governance should sincerely look into human capital development; which is one of the key factors that make an economy thick.It is clear that Africans don't value human beings and that is why human capacity development is not given top priority. Labourers are not given their rights,they are deliberately denied what is due them,and that is why once there is any industrial accident,they lay off the victims uncompensated".
Continuing, Late Ken Okoro- Obi said,"casualization is something every government should look into and enact a law that will eradicate the 'scourge', truly,why we don't have massive investments here is because of government's policies,we have cheap labour here,we also have it in China and other Asian countries, but policies on cheap labour makes the difference. Over there, labourers are not enslaved;the working condition in those countries are far better and that is why we refer to The U.S. and U.k. as Organized Societies or Sanner Climes,there is respect for human dignity. If our representatives at the Upper and Lower Legislative Chambers could sponsor a bill to review Labour Casualization,this mordern days slavery won't continue;human dignity will be respected and sanity will be injected into the system, while labourers will always be adequately compensated in the event of any accident",he submitted.
It is disheartening to know that casual workers live like slaves in their own country,they are overused by multinational companies, especially Koreans and Chinese; abandoned once there is any major injury or ailment. A casual worker in a steel company in Lagos , Christian Obodo,when asked of his experience and expectations from labour leaders in terms of improved working condition, said,"it has not been an easy embarkation but what else can the common man do", lamenting that,"we are in a society where human beings are treated as animals,l opted for this job because there was no better offer coming from anywhere,my job is so tedious that I am always experiencing body pains each time l close for the day.to my family, quitting the job will seem as if l want to deliberately punish them because there won't be food for them anymore,and who knows, my children ,five in number could drop out of school, l have no helper, apart from my wife who does petty trading. So working with this steel company has been the major source of income.l have worked here for 6 years and the working condition remains the same,no salary increment,no special recognitions,it has been a case of no work no pay;l call on labour leaders to find a place in their hearts and think about what we are going through as casual workers,we are also human beings created by God ; but due to a lack of alternative,we stay put in companies whose managements treat Nigerians as first class slaves, l am here because my family must feed,my kids have to go to school at least to acquire knowledge to be better than me,no father will wish this for his children unless a heartless one. Labour leaders should chart a new course for casual workers in Nigeria; let them sponsor a bill that will put an end to this slavery".
Concerning labour leaders and their failure to address the lingering issue,Late Dr.Okoro-Obi added,"labour leaders are really not helping matters,they have not stood their ground to put an end to this insanity,what they always clamour for is salary increment,but fail to harp on the need for government to review casualization of labour which is better reffered to as 'enslavement of Nigerian citizens by expatriates; labour unions know all these things,they know the plights of casual workers,but due to corruption and what they stand to gain secretly from these Multinational companies, they decide to keep the issue in abeyance;it is indeed gross betrayal of nationalism; infact, the injustice is unquantifiable . There was this case l followed up in WAMCO years back,a lady who was employed as a casual worker was accidentally amputated by one of the machines while on duty,l volunteered myself, hired a lawyer and we filed a case and followed it up,at the end of the day,the lady was adequately compensated, but not every casual worker has that privilege,so in absence of favourable government policy on labour Casualization,what can such victim do".
"Factory workers are human beings, they are bonafide Nigerians and should be treated with dignity,they are not animals, some of them are paid N10,000.00. some N5,000.00. monthly,some are paid N5,00.00 weekly,but the energy and time they invest in the job is not commensurate with the stipends they receive at the end of the day,l sincerely call for improved working condition for labourers".
A retired civil servant, Mr.Sylvester Onuoha had this to say,"it is a thing of great worry,how can you come into a country, assemble her workforce in the name of offering cheap labour, and you don't have the intention of making them full staff of the company ;if you need people to work as permanent staff at various branches you import your people to be in those places, Nigerians who own where they are operating,you casualize them,it is criminal, l see it as racism. The way things are done here is really not the way it should be done; people are gagged politically to the extent that the person in position to say something get apprehensive whenever approached to do so,and secondly, those in power are still those who have shares in these Multinational companies that enslave Nigerians and won't have any reason to condemn any inhuman treatment being meted out to those in their employ as casuals,where do we go from here ?"
Continuing,he said, "Authorities don't fight for the common man; they are selfish and l don't see the end of the selfishness coming so soon. Labour leaders and those concerned are not doing anything remarkable in that dimension; it is indeed appalling. Visit any of these companies, what you see is pure slave labour,they are not entitled to any benefits,they are laid off empty handed in the event of any industrial accident. In the labour market,those working are working for now and tomorrow, every labourer takes care of his old age with what he accumulates over the years. But the case of casuals is quite different,theirs is total slavery;they labour like beast of burden that is regarded as having no use for material wealth or any good thing;this must be addressed by the government and labour leaders,and urgently too". He submitted .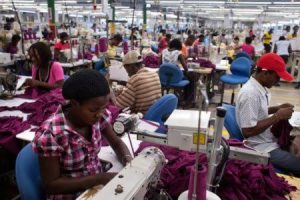 CASUAL WORKERS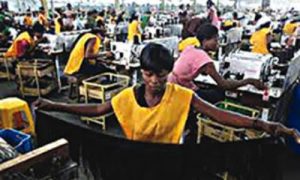 *Proudly MAJAN