THOSE PARADING AS ASIMPIN ELDERS IN COUNCIL ARE CHRONIC DISSIDENTS, SHOULD BE EXPELLED
— SONIEL ONOCHIE
Recently, there has been a repeated attack on the office of the President General of Association of Igbo Maritime Practitioners in Nigeria- ASIMPIN, His Royal Majesty, Eze Damian Emeka Obianigwe, KSM, by a group that bears the name Elders in Council of ASIMPIN. The group has been clamouring for change of leadership and vehemently criticising the leadership of the association.
In this interview with The Prestige Blended Magazine, Chieftain of Association of Nigerian Licensed Customs Agents-ANLCA and prominent member of ASIMPIN, Soniel Ebonyem Onochie, describes those claiming to be Elders in Council as chronic dissidents and detractors who have refused to make meaningful contributions to the growth and stability of ASIMPIN and advises the PG to expel the group for peace to reign in the Association.
Enjoy the excerpt !
ON ASIMPIN LEADERSHIP ?
Before the advent of ASIMPIN, l was a strong member of Igbo Maritime, l can tell you for free that l am a founding member of ASIMPIN, and for your information, these particular people that are parading themselves as Elders in Council of ASIMPIN are not backed by any section of the ASIMPIN constitution, there is nothing like Elders in Council of ASIMPIN right from inception.
When it was Igbo Maritime till the change of its nomenclature, no such arm was inaugurated, the NECOM and the Board of Trustees are the two arms recognized by members of ASIMPIN worldwide.
The fact is that this purported group of five have enjoyed the goodwill of ASIMPIN and are still enjoying it till date. I have never seen any of them contribute to the growth and development of ASIMPIN, Be it as it may, one would be forced to ask a question, who are these men making a hell of noise, parading themselves as Elders in Council , l want to let them know that whatever their mission is, which we already know, is dead on arrival. There is no arm of ASIMPIN that bears the name Elders in Council, it is not backed by ASIMPIN constitution. And it is instructive to note that we have tolerated these people in time past. We know them as selfish people who go from one office to another collecting money from fellow maritime practitioners and stakeholders, and sharing same among themselves. They have been nursing the idea of throwing ASIMPIN into confusion for the past one month, l am aware of their sinister mission, l have a privileged information about their plans, and it will never work.
The kangaroo election they held was because of ANLCA elections, ANLCA elections in the sense that the President General of ASIMPIN had before now endorsed Dr. Kayode Farinto, before his endorsement, Chief Emenike Nwokeoji was nowhere to be found; he never made his intentions known neither did he declare interest. The PG had to endorse the first person that made his intentions known to him and openly solicited his support. So, all the sponsored media propaganda by Chief Boniface Okoye and his group, threatening to remove the PG and his Deputy, Ozo Chukwurah, is a sheer waste of both their time and their very limited resources , l sympathize with them because their plan is dead on arrival. I am advising the PG to expel them , he should as a matter of urgency nullify the group of five as it lacks constitutional backing. They have nothing to offer but going about to foment trouble and discredit constituted authorities. By and large, we must look inward to know what prompted the formation of this Elders in Council. It was to assist the President General from behind, but we rather discovered that they have a sinister motive which is dead on arrival because we will not allow whatever plan they have to be actualized. Their recent plan is to collect money from everyone aspiring for elective office in ANLCA. I have it on good authority that almost all the aspirants have paid a visit either individually or as a group. I told them days back that they should stop collecting money from the four Igbos contesting for the post of General Secretary in the name of ASIMPIN Elders in Council, but advise them to step down for one person. These men do not contribute anything to ASIMPIN but are only interested in collecting money from people.
ON PRESIDENT GENERAL OF ASIMPIN :
As far as l am concerned, the President General of ASIMPIN is exceptional, he is a great leader, a father to all. Ndigbo are blessed to have him as their son . It is true he has been in the office for the past twelve years but tell me an Igbo man in this industry that can do what he is doing for Ndigbo in that capacity. He spends his money and time to make sure there is peace and harmony in ASIMPIN, what has he not done for ASIMPIN, who else can do it among the five of them making a noise, they are only interested in collecting money. For me and most of our members, l would only advise the PG, His Royal Highness, Eze Damian Emeka Obianigwe, to conduct Chapter elections and hold on to the office as the PG because up until now, we are yet to find his replacement, he can be the PG for life so long as there is no capable hand to replace him. I want to warn them never to insult the person of the PG; a Royal Father, if any of them does that he will be in my bad book for a very long time. You don't beat a child and tell him not to cry; nobody will insult the PG of ASIMPIN or his Deputy and go free.
Chapters have been advised to get their members ready for biometric capturing, they should encourage Ndigbo in maritime to register and be part of ASIMPIN. The PG should be allowed to put everything in place for a free and fair ASIMPIN Chapter elections while we continue to search for a capable successor of the current PG, and he will be someone who loves and cares for Ndigbo as he does. It will be difficult to get someone who can step into his big shoes. The PG is always available till late in the night, call him at any time he picks his calls, if anything happens to any member, he would be there in person, some of these people castigating his administration are never available. Some demand for transport money before attending association events. Their stock in trade is to gather to drink and talk against the association and its leadership, if care is not taken, in the next few days l will expose all of them, and if they insist on doing more harm to the association, we will go after them, they are not bigger than the law, they are human beings and they are in this industry as well. If you insult my father l will go after you, the PG is like our father, and l won't fold my hands and watch anybody insult him or Ozo Chukwurah, the Deputy PG of ASIMPIN. They should prove me wrong when l say that none of them has contributed a dime to the general growth of the association but are only after personal gains. They gather and call themselves one name and begin to demand money from anyone who comes out for any elective office in any of the maritime associations. If l decide to contest for any elective office tomorrow l will not go to them because they have no power to elect or stop anyone . They can't do one quarter of what the PG is doing.
If l may advise the PG. I would ask him to expel them from ASIMPIN and declare them persona non grata. Why must they want to rubbish a man that sacrifices his time and money for the good of Ndigbo just because of ANLCA elections. Most of them has no functional license and are not qualified to vote, they are noise makers who would always brag of the number of licenced agents they can convince to vote while as they can neither add to your number nor deduct from it. How can you convince me to vote for a particular candidate after collecting money from the person, it's not possible. l will expose them in no distant time. Let the PG expel them from ASIMPIN, that will be the best thing to do; let him call a press conference and expel five of them from the group, nothing will happen, who are they ?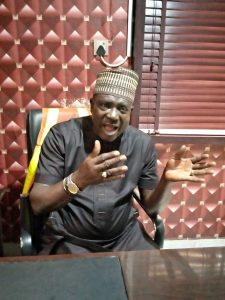 ON CHAPTER ELECTIONS:
The Candidates that are indicating interest are on our watchlist; we know who is who and we know who will work and who will not. When the time comes, those who know these candidates and what they stand for will make a statement with their votes, we will not give our votes to charlatans, we will vote for those who can make sacrifice, those who can sincerely protect Igbo interest without fear or favour.
If may ask, where do these people think Association of Igbo Maritime Practitioners in Nigeria – ASIMPIN derives the fund that sustains it, where is the money coming from, where did the money for the Biometrics come from, it is the PG that is singlehandedly doing all that. Chapters were told how much to pay for biometrics, nobody has paid a dime. Members do not pay monthly dues , they don't pay annual dues, they don't pay fines, how is the association funded? You want elections to hold just because you are an Igbo man and you feel you have the right to vote. ASIMPIN is for clearing agents; it's neither for traders in Alaba, Tradefair nor Idumota; it is for maritime Practitioners of Igbo extraction. We have been shown samples of the biometrics, which will also serve as Voter's cards. Chapters have taken their registers, and members don't seem to be getting ready for the chapter elections. To be honest, somebody like Charles Taylor, Chairman of Tincan Chapter of ASIMPIN has been trying, he even spends his own money to run the affairs of the chapter, he has been trying to get members to make themselves available for the biometrics but some of them are still very reluctant to register for the biometrics which will serve as Voter's cards, and some people still come out to display their madness by criticising the PG of ASIMPIN, they don't pay monthly dues, they don't pay annual dues, they don't pay fines, but only pay burial levies, without logistics how do you conduct successful Chapter elections. Some of those clamouring for change of leadership are not even thinking of how to move the association forward but are only after what goes into their pockets, they oppose every good idea, that's why l call them dissidents. The PG should expel them. I am particularly disappointed by Chief B.C. Nwachukwu who is part of the group.
ON CHAPTER LEADERSHIP:
When you come to Chapter leadership, l give it to Tincan Chapter, then Apapa and MMIA Chapter, they follow in that order. As far as l am concerned Tincan Chapter is number one, and l can tell you why the Chapter is number one, it has members who are very ready and capable to take up the leadership of the Chapter after Charles Taylor, we are talking of numerical strength and leadership potentials for continuity. Apart from these three chapters l have mentioned, others are not performing.
As it stands, and as regards the distraction we are witnessing, l am volunteering myself to work at the national level to check the excesses of these people who parade themselves as Elders in Council and others like them. They collect money and come out to insult the leadership of ASIMPIN. We will not allow them to continue in their folly. I am calling on ASIMPIN members to support the PG so that Chapter elections can be conducted. I had to bring money and register some people who are members of ASIMPIN today.
I want to reiterate the warning, detractors in the name of Elders in Council should voluntarily quit ASIMPIN because they have nothing to offer. They said they removed Kelley as their Chairman, can any of them equal his contributions to ASIMPIN ? I want to urge the PG not to be distracted by the activities of those who have nothing to offer the apex Igbo maritime body but remain the exceptional leader he has been since he took over the association's leadership.