BARGE OPERATION HAS CREATED OVER 10,000 JOBS WITHIN FOUR YEARS — NDUKWE
Barging, today, has become a very important means of Marine transportation, an innovation that can be described as a child of circumstance. Its pioneers who are mainly Marine experts were anxiously looking for a way to help ease the sufferings of port users especially importers and freight forwarders who were incurring heavy losses due to the perennial Apapa gridlock that always keep consignments on the road for days before getting to its final destination. And on trying to return the empty box, it takes sometimes one or two weeks for the truck driver to access the port to drop the empty box while the container deposit with the shipping company continues to deplete to the advantage of the shipping line.
In this interview with the Chairman/ CEO, Acissue Logistics Limited and Hygercy Developers Limited, as well as Vice President, Barge Operators Association of Nigeria- BOAN, Mr.Hygenus Chukwuchebem Ndukwe, he had a robust time to enumerate some of the advantages of Barging and how the innovation has contributed to the advancement of the Maritime sector and its immense positive impact on Nigeria's Gross Domestic Product (GDP).
Enjoy the excerpt !
MAY WE MEET YOU SIR ?
My name is Hygenus Chukwuchebem Ndukwe, Chairman/ CEO, Acissue Logistics Limited and Hygercy Developers Limited. I am also the Vice President of Barge Operators Association of Nigerian-BOAN.
AREAS OF SPECIALTY ?
Acissue Logistics Limited is a Shipping Agent, a licensed Barge Operator and Customs Licenced Agent. We utilize our inland waterways to bring prosperity to Nigeria and Nigerians. We are also in Marine and Cargo survey. The sister company which is Hygercy Developers Limited is into marine construction, we construct jetties, we lay foundation for oil and gas industry, we do pipe laying and building of shore lines, we are also into electrical installation, mechanical fabrication and Civil Engineering.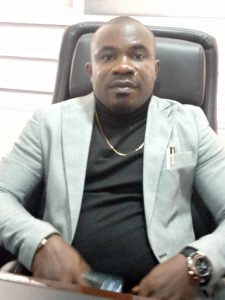 Our regional head office is in Eket,Akwa Ibom State. We work with multinational companies in the Oil and Gas industry. Acissue Logistics Limited is also into Maritime training, we are marine experts. We are experienced, we are one of the foremost Barge Operators, the pioneer Barge Operators in Lagos State. By the grace of God we are still pushing forward; Barge Operators and Acissue in collaboration with COSCO, the 3rd largest Shipping Line in the world, conducted the first pilot test and continuous barge operation at Samsung Heavy Duty Free Zone, Apapa, an Island Jetty.
We have experienced staff, highly capable. We have our jetty at Kirikiri Lighter Terminal, we have a robust number of clients and they are always in business.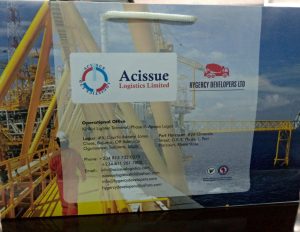 Our major concern in the Maritime industry is to see it compete effectively with other Maritime nations of the world. That is why we are exploring every possible technology to advance the sector. Recall that some years ago, a great number of maritime workers were laid off, some were out of jobs until we came up with barging operation and that has created over ten thousand jobs in the past four years. The Barging industry now has former member of Dockworkers Union in its employ. And when you mention Barge Operators you are talking of the following companies: Rely Maritime Limited; Acissue Logistics Limited; Classic; Libra Circle; AIB International, Bomarah Group, Kaystone, Connect Rail, De-porter, Clarion, Joatlin Logistics Limited, Royal Renacido Consult Limited, Nwags International Limited, Loado, Khafnax, Tenzik and Vigbriggs Nigeria Limited.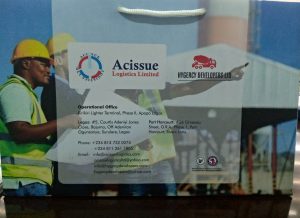 The number of Dockworkers at jetties has increased and that attests to proper utilization of our inland waterways for job creation. Go to Kirikiri , Ijegun. Agbara and Badagry axis, you witness massive development of jetties that cost multibillion Naira to put in place . Setting up a standard jetty now costs 3-4 Billion Naira. We have Medlog at Ijegu and Al-moroof at Agbara, these are standard jetties that gulped multi Billion Naira.
Those companies l mentioned earlier are indigenous Barge Operators. Every of our equipment is made in Nigeria, our crafts are constructed and flagged in Nigeria, so you see that we are contributing immensely to Nigeria GDP. And we are making sure we utilize Nigeria inland waterways spanning 25 States of Nigeria. We kick started that of Onne and we are doing the best we can to extend our services to the hinterlands. Towards the last quarter of this year, Lekki Deep Seaport will commence operation and to make it effective, there must be barging services to move containers through the creeks.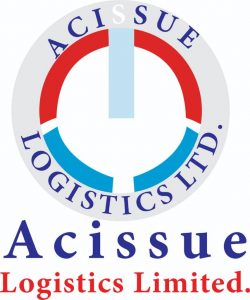 CHALLENGES ?
We need the right policies in place; stable policies that will encourage barge operation. And the non accessibility of the Cabotage Fund by indigenous operators is making things difficult for both indigenous ship owners and those of us in the Barging industry. We should be the major beneficiaries of the Cabotage Fund .we need an Act of the Parliament to properly consolidate and fully give our industry the required legal backing so that we don't lose our investments. The industry is capital intensive and if we don't have the right policy in place to help consolidate our investment, it might translate into huge losses. We have invested multibillion Naira in Barging Industry.
Talking of durability, barging operation has by no mean measure, helped to reduce pressure on our roads especially here in Lagos. Unlike the condition of our roads prior to this time; our service will contribute a great deal to the preservation of our roads. Heavy tonnage that before now moved by road, now move by barge ; and we also need a law that will ban certain tonnages from moving by road to lessen the pressure on our roads and save them from dilapidation. If the policies are put in place, l can assure you that the money spent by the State and Federal Governments on daily basis for road maintenance will be channeled to other meaningful projects . If we make good use of water transportation, our roads will last longer. You can see that the gridlock in Apapa is less severe, it is no longer like before. We are witnessing a tremendous improvement .
We shall extend our service to Abia State, we are already in Anambra, we are in Rivers, we are in Akwa Ibom, Cross River and still trying to do it big in Ondo State. Moving of Agro Products will be easy by barge . If you go to Epe axis, you will see massive rods of Iron that are being transported by barge, they are being moved to Delta, Edo, Bayelsa, Rivers and other states where massive projects are ongoing . We really need adequate security along our waterways so that moving goods by barges will be safe and secured . Formerly, if you are traveling to the East, you would see some trailers laden with massive rods lining up the roads, causing hardships to road users, that has been partly taken care of by barge operation. As l said before, we really need good policy in place to encourage the barging industry.
Barging service is affordable, it has reduced gridlock, we appeal to Lagos State Government to make a law that certain tonnages will not be moved by road . Imagine the number of people that were laid off by Dockworkers Union that are now in the employ of the Barging industry. Thousands of them in kirikiri , thousands in Ijegun and Ikorodu , these are people that lost their jobs, people that had no hope of getting re- employed, today, they are doing well in the Barging industry.
RELATIONSHIP WITH NPA/ NSC ?
BOAN's relationships with the Nigeria Ports Authority and Nigeria Shippers Council are very robust, we are like one family. NPA is the father of Barge Operators. They licence Barge Operators. They are doing very well by creating a policy framework that makes Operators access the ports without hitches. They know that we have invested heavily in that area and they have been supportive. We have proved to them that barges can navigate the River Niger . Go to Lokoja you see barges, on daily basis you see barges along the Creeks, that is to tell you that waterways are now well utilized, the industry is really contributing a lot to the country's GDP.