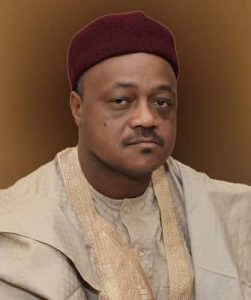 * ALHAJI ABUBAKAR TSANNI, CHAIRMAN, CRFFN GOVERNING BOARD.
FREIGHT FORWARDERS KICK AGAINST TSANNI'S 2ND TERM
…call for independent candidature
…insist on free and fair election
By Mcanthony ONUOHA
Disturbed by the wave of a clandestine move by the Transport Minister, Rt.Hon. Chibuike Rotimi Amaechi, and some other powerful individuals to reinstate the Chairman, Governing Board of Council for the Regulation of Freight Forwarding Practice in Nigeria ( CRFFN), Alhaji Abubakar Tsanni, some Freight Forwarders have expressed disapproval of his planned reinstatement for a 2nd term in office.
There are pointers that a set of maritime personalities and some prominent politicians are making frantic efforts to ensure that Tsanni is returned for a 2nd term as CRFFN Governing Board Chairman.
Authentic facts gathered so far show that backed by their Associations, almost every past Board member wants to return to office for a 2nd term. And this development is in no doubt generating controversies among freight Forwarders who are demanding for very transparent electoral process come next governing board election.
Recall that the fifteen governing board members were selected to represent their various associations, and each of them allegedly paid from N500,000. 00. to N3,500.000.00 thereabout to their Associations to pick a slot.
However, reliable source within the Council disclosed that the appointment of Alhaji Abubakar Tsanni for a second term is a done deal since there is an understanding among the past Council members to replicate the same method that brought them into office over four years ago.
A reliable source disclosed that there was already an agreement that Alhaji Tsanni chairs the board for a second term, and that those routing for him would give him all the support he needs to take the lead at the end of the day. Another source also told this reporter that the CRFFN Chairman and the Registrar were imposed on members as no one voted them into office.
Alhaji Tsanni was appointed Chairman, CRFFN Governing Board by Minister of Transport, Rt.Hon. Chibuike Rotimi Amaechi, in October 2018. His appointment was greeted by vehement criticism by freight forwarders for not following due process. Not only that, many kicked against appointing Tsanni who is not a Freight Forwarder or someone outside the subsector to chair the board.
The National President of Africa Association of Professional Freight Forwarders and Logistics in Nigeria (APFFLON), Otunba Frank Ogunojemite, in a telephony interview with The Prestige Blended Magazine, demanded for a very transparent election this time around, insisting that there should be a total departure from what played out four years ago. Ogunojemite added that the only way trust and sanity can be restored at CRFFN is by ensuring that the forthcoming election is transparent, free and fair.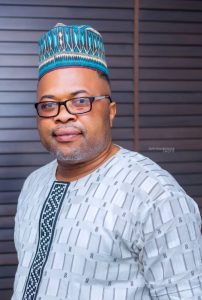 * OTUNBA FRANK OGUNOJEMITE, NATIONAL PRESIDENT OF APFFLON
The APFFLON National President kicked against selection of candidates by associations saying that this time around independent candidates who registered with CRFFN should be allowed to contest in its board elections. He went ahead to condemn what he called selection of candidates by associations when every CRFFN registered freight forwarder registered individually and not by his or her association.
According to Ogunojemite, at the expiration of the tenure of former Council members, a caretaker committee ought to have been set up in the interim to prepare the ground for the next Governing Board election thereby leaving no vacuum, adding that the tenure of present governing board has officially expired, yet no one can actually explain what is really playing out at the Council; insisting that no one should hide behind any association to contest election, advocating for proper screening of candidates this time around, saying that it should no longer be business as usual.
In his words, " we must evaluate their qualifications, they must prove to us who and what they have done and what they intend to contribute, so that we would know who to hold responsible in terms of inefficiency".
" If they fail to go by individual, some people will be disenfranchised, section 4 of the CRFFN Act made provision for the individuals, if it is in the Act, l don't know why it cannot be practiced", said Ogunojemite.
He further disclosed that "there are requirements for an association to be registered with CRFFN, one of the requirements is that any association that is not paying its dues should be de-registerd. Are the laws being followed ?"
Otunba Ogunojemite then called for a review of all the five registered freight forwarding associations with CRFFN, saying that they have consistently failed to meet up with the Council's requirements for membership.
He went further to demand the review of individual financial records, asking how many individuals are up to date in payment of dues, and blamed the non compliance of members on the inefficiency of the CRFFN management as well as calling for a thorough review of the Council's leadership; lamenting that the inefficiency of the CRFFN management might end up debilitating the strength and vision of the Council .
The APFFLON National President also disclosed that " investigations have shown that after the last elections, none of the associations has paid its dues to CRFFN, "l cannot blame the association, it is because the CRFFN is not living up to expectations", he said.
Concerning the Registrar, Barr. Nwakohu, the National President of APFFLON advised that despite the fact that he( the Registrar), is an employee of the Council and not standing for election, he should do well to clear himself of allegations of certificate forgery and misapropriation of funds leveled against him before the next board election, of which failure to do so will continue to cast him in bad light", Ogunojemite said.