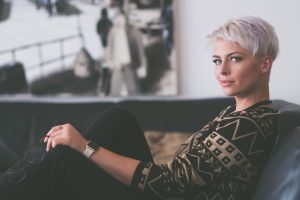 NOBILITY IS NEVER A MIRAGE
By Mcanthony Onuoha
Like the flood light,my mind is cast in the direction of a people in dear need of succor; a people that are being pummelled by hardship, a people grossly deprived of the least things that make life and living endure for a while till an auspicious future is sighted somewhere near
I see a convergence of dejected people on slum areas where shanties and various kinds of makeshift buildings are raised in agglomeration to form their abode
And to my amazement, these environments with high population density, keep churning out talents and creative minds every now and then,some spontaneously nurtured, and ruggedly baked by hardship with the icing that dares failure,as no one spent a five Dollar bill per day for their upkeep. They struggled through life and carved niches for themselves
Each time l see a brand inspired by the rough edges of life,such as those who helplessly snuffled under the obnoxious stench that slum areas exude. Those who from the poverty and squalor of the slum,raised their heads for the world to see,those who shoved seeming barriers to carve enviable niches for themselves in this vast human market. With great excitement,l doff my cap for them. They make the survival struggle seem so benign.
Interestingly, not just a few,but legions of those from the class of the ordinary people, had moved on to that of the bourgeoisie, the capitalist class; the super rich. Talent and determination at work !
To be frank,some of you by your exploits,have buoyed many others up in their struggles for success. Yesterday's humble beginnings have become today's reference points.
I then make bold to spur you to victory from my own humble corner. Cast away your grouse for man and nature,and focus on future's promising eyes,with your gift so dear to your heart,and with great determination and zeal,divinity still,with the best of intentions, will point you in the right direction, where men are compelled to aid your destiny. So,
hold unto your talent !
Dust up your shoes,even if they pinch,with faith ,zeal and hard work,keep trudging on,l assure you,success is waiting not quite a mile away.
Arise from the slum ;
Reject the squalor,
The new day will surely usher in the best,
and someday in the nearest future, even the Nobility class will converge on a prestigious venue to celebrate you.