RAY UGOCHUKWU LAUDS HADIZA'S REAPPOINTMENT
… Says it is compensation for hard work
Mcanthony Onuoha
Few hours after the announcement of the reappointment of the workaholic Managing Director of the Nigeria Ports Authority (NPA), Hadjia Hadiza Bala Usman, for a second term of five years, the President of Maritime Journalists Association of Nigeria(MAJAN),and Publishers of the Powerful Pen Newspaper, Comrade Ray Ugochukwu, has congratulated the Amazon, describing her reappointment as compensation for hard work.
The Editor-in-Chief of the Powerful Pen Newspaper applauded President Muhammadu Buhari for giving Hadjia Hadiza Bala Usman a second chance saying that she will leverage on the opportunity to consolidate her achievements and also put finishing touches on projects initiated by her administration.
According to Ray Ugochukwu,"Hadiza's reappointment will ensure continuity in policies implementation geard towards development of the ports industry in Nigeria".
The MAJAN President whose association has been at the vanguard of Maritime advocacy, and a lead campaigner against the perennial Apapa traffic gridlock, ports decongestion and rehabilitation of ports access roads briefing media colleagues, vehemently condemned the incessant gridlock on ports corridors and beckoned on the authorities for a lasting solution to what seems to have defied every traffic measure so far applied.
Speaking further, Ugochukwu, a seasoned journalist who has consistently reported the Maritime sector for well over a decade drummed support for NPA saying that an organization that is saddled with enormous tasks as NPA, in no doubt, needs stakeholders to complement its noble efforts urging Ports users and relevant stakeholders to voluntarily work in synergy with the Authority to move the industry forward".
Recall that MAJAN, four years ago, took to the road in protest against the bad states of Major ports corridors especially the Oshodi-Apapa express way. The protest which commenced on the Mile 2 bridge saw members match to TinCan port, Apapa premier port, to Apapa Local Government Headquarters, to Shippers Council then to NPA Headquarters Marina from where they moved to Government House Alausa, Ikeja and terminated the protest at LTV Ikeja.
Ever since that protestation four years back, the Association has passionately continued with the campaign against Apapa Traffic gridlock which has been the major reason for high cost of doing business in Lagos Ports.
Just recently, The Powerful Pen Media Chapel of the Nigeria Union of Journalists, Lagos Council, an offshoot of Maritime Journalists Association of Nigeria(MAJAN), Publishers of The Powerful Pen Newspaper, in its 2021 maiden Congress, played host to Maritime stakeholders at a round table where issues hinging on the monstrous gridlock and its adverse effects on ease of doing business and the national economy were discussed and possible solutions proffered.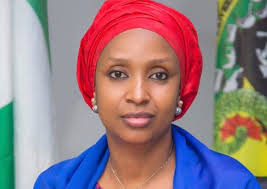 q