ANLCA ELECTIONS: A LOPSIDED NATIONAL EXECUTIVE MIGHT NOT GUARANTEE PEACE
— SONNIEL ONOCHIE
/The Prestige Magazine/
As Association of Nigerian Licensed Customs Agents- ANLCA is getting set for its National Executive Committee(NECOM) Election, a staunch member of the Association, Mr. Sonniel Ebonyem Onochie, has cautioned on having a lopsided National Executive Committee.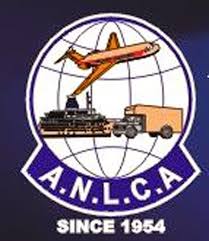 The MD/ CEO, Real Passion Nigeria Ltd.,a Customs Licensed Agency, in a one on one chat with the Prestige Blended Magazine Online, stresses the need for ethnic balancing, especially at a time the Association is picking up its pieces after it was engulfed in a protracted crises that raged for five consecutive years.
CLARIFICATION ON THE ELECTORAL GUIDELINES
First of all l want to start by praying God Almighty to rest the soul of our brother and late Association Electoral Commission Chairman, Comrade Aloy Anokwuru, may his soul find eternal rest.
Today, we have a new ASECO Chairman in the person of Nze Aloy Igwe. Being a former Chairman of ANLCA, Murtala Muhammed International Airport (MMIA) Chapter, he understands ANLCA electoral system so well. As it stands now, we need him to clarify one critical issue bordering on the election. We need to know which of the Electoral Guidelines he is following, is it that of 2008 or that of 2020 as ammended, l can vividly remember that the Former ASECO Chairman, Late Comrade Aloy Anokwuru, made it clear that the 2020 Electoral Guidelines would be followed and not that of 2008. Meanwhile, the present Chairman has maintained silence on the issue. What we have now is no longer 4years of which the person can serve two terms of 8 years but a single term of 5 years as amended in the Constitution during our Annual General Meeting(AGM) in Owerri, Imo State in 2020. So, we need the Chairman and his team to clarify us on that issue.
It is true that no one knows where the pendulum would sing in the forthcoming Election but that is not the big issue, we need to address the most critical one. If we are using the 2008 guidelines it means it is still the turn of the Igbos to produce the President but if we are using that of 2020, it means it is open to all members regardless of zone or ethnicity. Meanwhile, the entire setting presently is trying to replicate what we had in the past, the era of Tony Iju Campaign Organization (TICO) and Emenike Campaign Organization (ECO), while TICO members are saying 2020, ECO members are clamouring for 2008 Guidelines which says Four years of two terms against the amended 2020 version which recommends a 5 year Single Tenure. When you look at the ECO line up, you will find out that it has only Emenike Nwokoji, who is its Presidential Candidate as the only contestant of Igbo extraction, other positions in ECO are being contested by non Igbos, so Emenike is the only Igbo in his team.
ON ANLCA RECONCILIATION AND REUNION
For me, ANLCA coming back together as one family is a very welcome development . Inasmuch as we want a lasting peace in ANLCA, we need to go back to the drawing board, we need to ask ourselves very critical questions; the big men from the Southeast and their counterpart from the Southwest should sit at a round table and look themselves eyeball to eyeball and tell themselves and the entire members of ANLCA the gospel truth because this issue of 2008 and 2020 guidelines could bring problem in the long run if it is not addressed once and for all. Some people are grumbling that they were not carried along in the amendment of 2020 Constitution and are insisting on working with the 2008 guideline. The Amendment was made in Owerri, Imo State, during our Annual General Meeting in 2020. It was decided that it would be 5 years single tenure for every elected officer, we need that issue to be rested and that is why the Chairman should make it clear to all and sundry.
ON LIST OF CANDIDATES FOR ANLCA NECOM ELECTION
My observation shows that there seems to be more of the Yorubas this time around. We have 28 Candidates who have bought forms already. That's why l said that we are going back to the era of TICO vs ECO, everyone now is aligning with either of the two groups. Politics is a game of numbers, and what everyone has is permanent interest and not permanent enemy. It is understandable that everyone knows what he or she wants. If we look at the line up, Dr. Kayode Farinto is contesting for National President, the Vice Presidential Candidate is an Igbo Man, Chief Dennis Okwu. On the other side we have Emenike Nwokoji Contesting for National President while Segun Odutan is contesting for Vice President. If it goes to Emenike it means he would be the only person from Southeast in his camp while every other person is from the Southwest.
ANLCA Executive should be carefully balanced to give it that National look, we have other ethnicities in ANLCA apart from Igbo and Yoruba . On Emenike's candidacy , some people are shouting "Igbo Agenda", how is it an Igbo Agenda when it is only him that is contesting for president while every other person in his team is from the Southwest, so where is the balance.
On Farinto's side, the Financial Secretary is from SouthWest, and we have four Igbos contesting for National Secretary and one Yoruba; NPS is a Yoruba, the office of the treasurer, two Yorubas, Western Zone Coordinator, two Yorubas, Western Zone Secretary, a Yoruba. So, where are the Igbos in this line up. And l ask again, why are four Igbos contesting for National Secretary of ANLCA against a Yoruba, l think it is time to call the gentlemen to order because they can not go into the election unorganized, the Southwest will take the position. In that case what will be the fate of the Igbos in the whole arrangement. If Emenike wins, he would be alone because the other positions will all go to the Southwest. The gentlemen must decide within themselves on whom to step down for .
The ASECO has stopped selling of forms but l still want to appeal to the Chairman to give a week grace for more people to pick forms, l strongly believe that more still want to join the race.
ON IJU TONY NWABUNIKE TENURE AND KAYODE FARINTO CANDIDACY
Honestly, if we insist on another four years for the Igbos, it means we want to retain the 2008 Constitution but since it was amended during our Annual General Meeting in Owerri in 2020 to allow a 5 year Single tenure, Kayode Farinto is qualified to contest likewise any other person, based on that amendment in Owerri . For me, 2008 guidelines as far as ANLCA is concerned is no longer feasible.
ON THOSE CONTESTING FOR NATIONAL SECRETARY OF ANLCA
My candid advise is that the four gentlemen from the Southeast should talk to themselves, three have to step down for one, remember there is just one person from the Southwest contesting the same office so the outcome is already known before the election, and that is if they are not called to order. Forget about endorsement here and there, the President General of Association of Igbo Maritime Practitioners in Nigeria – ASIMPIN is a father to all, and if anyone approaches him in that regards he prays for that person and wishes him well as a royal father but as it is now, the four gentlemen must be called to order if we mean well for the Igbos.
For me, l don't have any Candidate in mind, we know the antecedents of those jostling for the post, we know who can perform and who can not. Everyone knows that the Secretary of any association is like its engine room. Fakanlu is the only Yoruba contesting the office of the General Secretary against four Igbos, and if it happens that Farinto wins and Fakanlu secures the seat what becomes the fate of the Igbos afterwards, that is the big question. Two Gentlemen of Yoruba extraction are running for the office of Coordinator, Western Zone, and it must go to either of the two.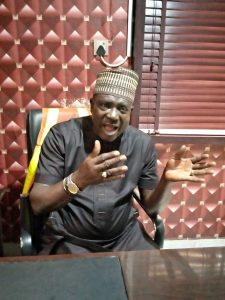 To sustain the relative peace we have now in ANLCA, l suggest we we go back to what we use to do before, there are positions reserved for every zone, and l think that arrangement will go a long way to foster peace and harmony.
We all know that election is capital intensive and l don't advise anyone that does not have the financial capacity to go into election, so l urge the four Igbo gentlemen running for the same office to surmon courage and step down for one person, l know that they have spent their money already in the electioneering process but there is always another opportunity. Secondly, we don't want someone that will go there to create more division, there is need for harmony. If after the election and one region alone occupies all the positions, no one should blame anyone. And again, if one has not served at Chapter level, that person should not be allowed to go to National , if you ask me to singlehandedly line up the best for ANLCA NECOM, I will give them the best Candidates, those l know their antecedents because if we don't get it right this time around, it will be difficult to get it right again.
However, what might divide us again is favoritism, let's jettison that and go for the best hands with leadership capacity. Let's do things for posterity because we are gradually phasing out, believe me in the next ten years some of us will not be found around here, some would have gone on retirement while some won't even have any reason to visit the ports premises. So we must strive to leave good legacies for the future generations.