APFFLON SLAMS FINANCE MINISTER FOR RECKLESS UTTERANCE.
***Expresses disappointment
***Says it casts the country in bad light
*** Asks minster to apologise to Nigerians for unguided statement
BY MCANTHONY ONUOHA
In a very swift reaction to a statement made by Nigeria's Finance Minister, Zainab Ahmed, at a seminar held in Abuja recently, Africa Association of Professional Freight Forwarders and Logistics of Nigeria (APFFLON), has vehemently criticised the open utterance, describing it as a dazing blow on the Country's image.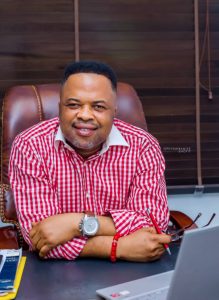 OTUNBA FRANK OGUNOJEMITE, NATIONAL PRESIDENT OF APFFLON
Recall that recently, at the Grand finale of the sensitization seminar on National Vehicle Registry(VERG)policy in Abuja; the Hon. Minister had cited a certain case study stating that 40% of vehicles that found their ways into Nigeria were stolen vehicles.
The minister also said figures from the National Bureau of Statistics (NBS) showed that 45 per cent of vehicles that entered the country annually were smuggled vehicles; thus, evading duty payments. Adding that 40 percent of the vehicles are stolen.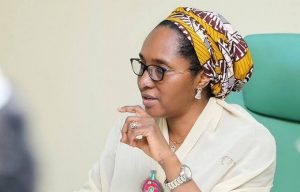 MRS. ZAINAB AHMED, HON.MINISTER OF FINANCE, BUDGET AND NATIONAL PLANNING
Furthermore, the finance Minister said that study found that Nigeria was the hub of stolen Vehicles pointing out that vehicles in the country were usually unregistered making it difficult for them to be traced within its shores.
In a swift reaction, APFFLON, through its National President, Otunba Frank Ogunojemite, in an interview with Journalists in Lagos, condemned in clear terms, the minister's utterance, describing it as a dazing blow on the country's image.
Otunba Ogunojemite said that the minister crossed the line by blatantly pummeling the country's image; accusing her of recklessness.
In his words, " the minister has by her unpatriotic utterance against a country that gave her a rare opportunity to serve, proven that the country's image is not only being battered by perpetrators of various crimes but also by those de-marketing it by way of words as the minister just did recently".
" In a time of alarming challenges stemming from numerous sectors and zones, some of us are amazed that highly placed political office holders and public officials could at one time or the other, come up with unprintable statements that are capable of plunging further, the country's image especially at a time Nigerian citizens in diaspora are being treated like beasts of no nation".
Ogunojemite cautioned political office holders who make unguided statements, saying that representatives of government are expected to carefully choose their words at all fora to avoid embarrassing the country.
According to APFFLON National President, " we are very much disappointment at the minister's unguided utterance, we must unequivocally state here that she misrepresented the country. No representative of any country in the world can openly cast his or her country in such a bad light; it was a total betrayal and a disservice to the entire nation for even making an open reference to such incriminating case study. Not only that, her utterance was a serious indictment on Customs and other security personnel at border stations. Infact, it was an indictment on the entire country as it is now seen as a haven for stolen and smuggled vehicles".
" Inasmuch as we appreciate all the technicalities listed as well as professional security measures intended to curb vehicle thefts and smuggling, we strongly frown at the Minister's failure to rightly manage the information available to her to the county's detriment.
"APFFLON hereby demand that the Minister of Finance apologize to Nigerians for openly de-marketing the country following her reckless utterance; she should tender an unreserved apology to Nigerians for battering her image in such a manner without recourse to the strategic position she occupies". Ogunojemite submitted.